Portland Blog: This Week in Portland February 12 - February 19 2011
Another weekend brings another Portland blog! Many folks are celebrating Valentines Day this weekend due to the unfortunate and not so romantic fact that this year, Valentines Day falls on, uh, Monday. My sweetie and I are heading out for a night at the Bonneville Hot Springs Resort which is just fortyish minutes outside of Portland in the Gorge. We've never been there before, so know that you'll hear all about it next week. If you're looking for stuff to do, make sure to check out our huge Valentines list of events - even free stuff and creative stuff - happening around the PDX area. We'll be adding to the list up until the very last minute so check back frequently!
Ok. Some people LOVE IT and some people (BEEP!) HATE IT and for me? I can't get enough. Portlandia cracks me up and therefore, I continue our trend of sharing one of my favorite snips:
Portland Trivia
Oregon Official Bird The lovely Blue Heron. Of note, we have a Blue Heron who regularly visits our North Portland neighborhood. He comes over nearly every day and stalks the fish in my neighbors pond. I see him chilling out in the huge cedar tree in his backyard from time to time, too.

Oregon Area Codes 503 and 971 and you must use all ten digits when dialing.

Gas Oregon and New Jersey are the only states without self-serve gas stations. Weird, huh? A trip to Washington always reminds me how strange this is and how very accustomed I am to it.

How does Portland rank? Portland is the largest city between San Francisco and Seattle and is the 24th largest in the US.
Oh...say what?? Happy Birthday, Portland! 152 years old? You look awesome for your age, baby! On February 13th, sweet little Oregon is celebrating her birthday.
Didn't know this stuff and want to learn more? Learn more facts and weird trivia about Portland here. And if you're a total smarty pants, maybe you want to throw your hat in the ring on one of the many locally run and super fun Portland trivia nights! Last time we went, I scored some free beer and a few gift certs. Yeah!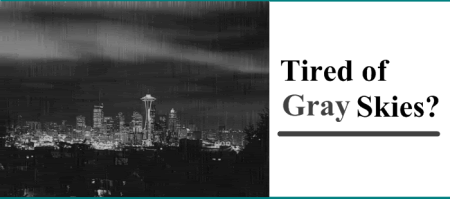 This Week's Top Ten in Portland
1. The Portland International Film Festival is off and running and will be until February 26. Here's the list of feature films but there is so, so much more happening in this awesome Festival-O-Film.
2. HOT POT! Oh, we loves us some Hot Pot. Hot Pot, you are so fine and so worth a trip into the corporate wilderness for your most excellent buffet of hot pot love. 1975 Southwest 1st Avenue # J, Portland - (503) 224-6696
3. The Hawthorne Bridge in downtown Portland. I stop at Coava Coffee Roasters every morning before work and afterwards, join the masses on the Hawthorne bridge which is reported to be one of heaviest bike commute lanes in the nation. Yeah. The nation. Go Portland!
Angela spied this biker waiting for the bridge to lower after a large ship passes.
4. Beautiful in all seasons and too close to not visit often: The Oregon Coast
5. Sheridans "Fruit" the kick-ass old school grocer and meat counter divine. I'm stoked thinking of our upcoming St Patrick's Day and remembered your a-m-a-z-i-n-g corned beef! Why the early tip? Cuz you want to reserve yourself a slab of that corned beef. I promise!
6. Urban chicken coops I love eggs and I love finding them on my front porch compliments of my neighbor's chickens. Super awesome. Urban chicken coops are all the rage in Portlandia, ya know. Really. PS: The duck there is named Chachi. He's pretty sure he's a chicken, too.
Chachi and friend. Next door to Angela's house.
7. The Chinook Book. We've saved a lot of $$moolah$$ with this puppy. $15 on sale at New Seasons now. Now!
8. The Horse Brass We recently lost the Portland Father of Beer, Don Younger (below left). You'll be missed, Don! The Horse Brass will remain open and should be graced with a visit at 4534 Southeast Belmont Street Portland, OR 97215 (503) 232-2202
Found this photo of Don on Google images. No copyright found. Whoever took it, we respect you!
9. Miho Izakaya Your Ika Calamari Salad makes us insane. Insane. And we love it. 4057 N. Interstate Portland, OR 97227
10. Cherry Blossoms in bloom A Portland spring is right around the corner. This, my friends, is proof.
On Angela's run: Cherry blossoms galore.
The Portland Photo of the Week
The Portland Photo of the Week winner this week is Coastal Range Sunset from Skyline by RebeccaAkporiaye
Our Portland Photo of the Week winner gets a gift certificate to a local Portland business of our choosing. Rebecca will receive a $20 gift certificate to local business and largest-coolest-bookstore-ever, Powell's Books.
About Powells Books: Powell's personifies Portland in so many ways: first of all, it's an independently owned bookstore. Portland in general is highly supportive of locally owned businesses and supporting the local economy. While we don't outwardly shun all big box chain stores, we prefer to do our business at home. Perhaps more importantly, Powell's Bookstore is simply one of the finest bookstores in the world. Powell's City of Books takes up an entire city block downtown, and you can get lost for hours exploring the labyrinth of color-coded rooms. You will probably need a map, the store is so big... Read more about Powell's Bookstore
PS- We heard Powell's is having a little bit of a hard time and has announced layoffs are coming. Lets rally some support for this cool local company.
Come and upload your Portland photos to the Photo Gallery for your chance to win each week. Check back to see if your photo is selected for a spotlight in the weekly Portland blog!
Featured Portland Events this Week
Here are the featured Portland events this week focusing on events happening this very weekend! Thanks to everyone for adding all the great Portland events to the community events calendar. You can add your own Portland events directly to the events calendar, here. Just click "Add an Event" and fill in the details.
January 28, 2011 to February 12, 2011 – "Mission Theater" A benefit festival to support arts education at Buckman Elementary and the Portland Schools Foundation, produced by the good folks who bring you Pickathon Indie Roots Music Festival. Benefest is a un…
February 7, 2011 at 7pm to February 28, 2011 at 11pm – "Doug Fir" Join us for the Tandem Hearts movie Release Series this February! EVERY MONDAY IN FEBRUARY! $6 at the doorOrganized by Doug Fir
February 10, 2011 to May 22, 2011 – Portland Art Museum This celebration of arts patronage in Portland will present more than 100 works of art selected by the Museum's curators from the city's private collections. Includes works by Durer, Lautrec, Picasso…
February 11, 2011 to February 26, 2011 –http://festivals.nwfilm.org/piff34/ Welcome to the Northwest Film Center's 34th Portland International Film Festival. This year's PIFF features much that is new and much that is familiar—a felicitous mix that we hope will make for 17 d…
February 12, 2011 from 10am to 3pm – Oregon Historical Society To complement the exhibit on African American murals currently on view at the Oregon Historical Society, exhibit curator Robin Dunitz and OHS have organized a special bus tour where participants will…
February 12, 2011 from 9:30pm to 11:30pm – The White Eagle Saloon Portland, OR—Angie Foster and her band will present "I Love You, I Hate You", a Valentine's Day inspired performance featuring songs her current and past releases on Saturday, February 12 at t…
February 13, 2011 from 12pm to 5pm – Oregon Historical Society Visit OHS for a free day in celebration of Oregon's 152nd birthday. View our newest exhibit Perseverance: Black Pioneers in Early Oregon, and speak to representatives from the Oregon Northwest Black…
February 13, 2011 from 5pm to 7:30pm – university park community center 9009 n foss ave 97203 Sunday, February 13th University Park Community Center 9009 N Foss Ave Portland, OR 5 PM Belltime
February 14, 2011 from 7:30pm to 9:30pm – Arlene Schnitzer Concert Hall Valentine's Day with Johnny Mathis The legendary crooner of love songs has performed with us twice before – and swept our audience off its feet both times. So we'll bring him back once more, backed b…
February 15, 2011 from 6:30pm to 8pm – Urban Farm Store Readying the soil for spring-summer planting is one of the most important tasks gardeners face at this point in the year. But what is soil made of, and what does it need to benefit the plants we want…
Don't forget to check out our dedicated page to all things Valentines Day events and more! We have it all - from flowers, eats, sweets, romantic places and more!
Looking for something else? We have a ton of other local Portland events -- check 'em out and feel free to add your own!
Quackers and Honkers by Earl R Thomas *this photo wins Earl 5 bucks to Powell's Books!
Neighborhood Tour: The Pearl District
The Pearl District
The Pearl District offers urban living at its finest. If you work downtown and enjoy city living, this is the place to be for an easy commute (walk or take the Portland Streetcar, light rail MAX train, or Tri Met bus to work and play). Located along the Willamette River downtown in an old warehouse district, the neighborhood offers a feeling of urban historic charm. With a seemingly constant array of new loft-style development underway, the neighborhood is alive with a sense of growth and change. Lofts and Townhomes are the norm for residential living. The bustling streets are lined with upscale shopping boutiques, art galleries, unique antique and home interior stores, and the requisite coffee shops and restaurants. There are urban parks and green spaces tucked amidst all this city bustle, and you'll see children playing in the fountains, and little city dogs scampering through their concrete jungle. The neighborhood is certainly thriving. Every time I come into the Pearl District, I see something new. The urban landscape is ever changing. Nearby of course, is Portland Downtown, Old Town and Chinatown, just over the river from the Broadway bridge is the Eliot neighborhood, Lloyd District and Rose Garden arena, and the Pearl is only minutes from the popular Northwest Nob Hill neighborhood and the lush green Forest Park.
Read more about The Pearl District to learn all about this neighborhood and to discover who lives here, what local life is like and what local businesses make up this neighborhood.
Want to research or find other neighborhoods? We have nearly 100 neighborhood profiles detailing the urban Portland neighborhoods.
Just moved to Portland or planning the move? Learn about moving to Portland.
Southwest Hills Neighborhood Real Estate Report
by Ross Seligman
To learn about the Southwest Hills Neighborhood, click here.
Are you keeping an eye on Southwest Hills or is it your neighborhood? Check out this link for a monthly updating real estate chart for this neighborhood.
In my monthly Portland real estate report, I always talk about how each individual neighborhood is a micro-market. If you are looking to buy or sell in a particular neighborhood, the most crucial information that you need to know is what is going on in that neighborhood. In this situation, the overall Portland market report is less important and the national real estate report is just about useless. This posting is a real estate report for the Southwest Hills neighborhood of all homes in all price ranges. Feel free to request particular neighborhoods in which you are interested in buying or selling and I am be happy to do a report, just contact me on this forum or at http://www.propertiesofportland.com.

If you are looking for homes in the Southwest Hills neighborhood, visit this link where you can search for homes by particular neighborhood: Click Here

The first thing you will notice about individual neighborhoods as compared to the overall Portland reports are that the numbers can be wildly different month to month. Basically, the bigger the pool of data you are working with, the smoother the stats become. As we focus on smaller areas, many different things can happen month to month.

On to the report:

Here is the overall chart of inventory, sold, and pending for the Southwest Hills neighborhood from 10/09 to 12/10:
In December 2010, there were 7 closed sales, 4 pending sales, and 34 homes on the market in the Southwest Hills Neighborhood.

One year change from December 2009 to December 2010:

Inventory (how many homes on the market for sale): Down 30.6%
Homes sold: Up 133.3%
Homes pending sale: No change.
Chart for average price per square footage:



In the past 15 months, the average price per square footage in the Southwest Hills neighborhood has been between $96 and $363/sq. ft. In December 2010, the average price per square foot in the Southwest Hills neighborhood was $159.
One year change from December 2009 to December 2010:

Change in Price Per Square Foot:
December 2009: 169
December 2010: 159
Percentage Change: Down 6.3%

Days on Market, Sold/List Price:
This chart is showing us two things. First, how many days on the market that a home is spending, on average, before being sold. In December 2010, the average time on market for a home in the Southwest Hills neighborhood was 109 days.

The second thing that this chart is showing you is what percentage of the listing price the owners actually are getting when the house is sold. This is a great indication of the pressure on prices. In December 2010, sellers in Southwest Hills received, on average, 85% of their original listing price.

More stats for you:

Change from December 2009 to December 2010:

Time on Market: Down 39.4%
Sold/List price% difference: Up 2%

Average price for sale vs. average price of sold:

This chart shows us what the average listing was and what the average sale was. In December 2010, the average price of a house on the market in Southwest Hills was $923,000. The average sale was $491,000.

More stats over one year:

Average active price: Down 1.7%
Average sold price: Down 25.2%

Months of Inventory:

Months of inventory gives a time line of how long it would take for all of the current listings to sell. Anything above 4 months is considered a buyers market. This figure is a good indicator of supply and demand. December 2010 in the Southwest Hills neighborhood was a balanced market leaning in the buyer's favor with 4.9 months of inventory.

By the way, This does NOT mean that it will take 4.9 months for your home to sell. That figure was, on average, in December 109 days. Inventory is a figure that means that, if not another home were to come on the market in Southwest Hills from this point forward, in 4.9 months there would not be another home to sell. They would all be sold.

View the original article by Portland Realtor and Ecobroker, Ross Seligman.
Congregation by Earl R Thomas *this photo wins Earl 5 bucks to Powell's Books!
Best Real Estate Deals in Portland
Every week, Ross shares with us a selection of the best real estate deals in Portland. Check out the full list of best deals.
837 NE TILLAMOOK ST Portland, OR 97212 - Irvington - $619,000
See the listing here:
http://www.propertiesofportland.com/11005428
6454 NE 38TH AVE Portland, OR 97211 - Concordia/Alberta - $279,000
See the listing here:
http://www.propertiesofportland.com/11218779
Did you know there are nearly 100 unique Portland neighborhoods? Learn more about these interesting Portland neighborhoods.
Powell's Bookstore Picks
We love Powells!
Portland Book Review of the Day
That's it for now
We hope you enjoy reading our weekly Portland blog. Want to see more or less of something? Let us know! Once again, thanks for being here and making this Portland website such an asset to the community! If you love this site as much as we do, tell your friends! Have a great weekend! PS -- Want to read back issues of this blog? Here ya go!
New to the site and want to add your own two cents to the Portland blog? Please do! But please remember to keep it real and community focused. Read our terms of use and don't spam the planet with self promoting material or weird stuff as it will just get deleted. We have a zero spammer policy to keep the site valuable and hassle free for our members. Thanks!