Portland Blog: This Week in Portland March 5 - March 12 2011
Happy Mardis Gras Portland! While many events go off during the week of Mardis Gras, tonight is the night to don your beads and hit the town. The town's abuzz with excitement for great food, drink, live music, costume and dancing. Portland's First Annual Mardi Gras Ball is tonight and you do not want to miss it.
The Mysti Krewe of Nimbus presents Portland's First Annual Mardi Gras Ball. Taking the Louisiana State Song, "You Are My Sunshine" as its theme, the Ball will feature the musical stylings of Steve Kerin and Atomic Gumbo plus the Too Loose Cajun Band with New Orleans own Reggie Houston.

Zydeco and Cajun dance lessons for everyone. Authentic Louisiana catering is provided as well. Costumes, masks, parade, souvenir medallion, King Cake, and the crowning of a Mardi Gras King and Queen will round out the festivities.

Saturday, March 5, 2011
7:30 p.m. - 11 p.m.
Norse Hall 111 NE 11th Avenue in Portland, Or.
Limited Tickets available for $25
Age 21 + cash bar
Website and tickets
We also have a whole page dedicated to All Things Portland Mardis Gras. Learn about this history of the Mardis Gras holiday and find Portland's best southern/Creole dining spots plus bakeries, sweet shops and more. Arm yourself for a weekend of Mardis Gras fun and read all about it.
Portland Spring Equinox- In other news, anyone that has stepped outside this morning feels the unmistakable sweetness of Spring just around the corner. That's right, the Spring Equinox is on March 20 (7:21 a.m, eastern time).
From the The Old Farmer's Almanac, "At the start of spring—the spring equinox—day and night are approximately 12 hours long and the Sun is at the midpoint of the sky. Our north pole tilts towards the Sun."
Also, mark your calendars for the upcoming time change. On Sunday March 13 (2 a.m.) Daylight Saving Time begins in the United States.
$5 Powells Picture Pick- Winter Camilla Blooms by Julie Lynn Kelly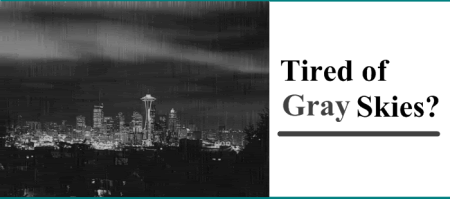 This Week's Top Ten in Portland
1. Livingscape Nursery - This is a different kind of nursery and we love it from top to bottom. From outdoorsy goods to cooking and canning wares, Livingscape also has a great selection of edibles and plants in addition to a seriously fantastic array of classes on chickens, cooking, composting and gardening. Here's just one example of a cool, enriching class you might take:
Seed Start Class - March 12, 10am - Free
Ready to grow your own vegetables (or flowers) this year - from SEED? Want the experience? Want heirlooms that aren't available as starts? Want to save some $$? Come learn about seed selection, soil mixes, heat, light, moisture, hardening off, what to plant and when, and tips for success. And get a free seed packet! Taught by Steve Sullivan. Learn more and sign up
2. Portland at 50% Off - Yeah, that's right...who doesn't want to save a few bucks? The Portland Mercury's MercPerks partners with cool local businesses to get you 50% off all kinds of food, drink and retail services. Support local businesses while saving money!
3. Portland Cherry Blossoms - Soon, you'll be able to enjoy one of the most beautiful scenes Portland has to offer. This is a photo mix Lorri did on the beautiful cherry trees in bloom on the Portland waterfront. Love!
4. The Grand Re-Opening of the Portland Saturday Market -- This weekend! Live music, a great selection of foods from all over the world and dozens upon dozens of artisan craft. http://www.portlandsaturdaymarket.com/
5. Gartner's Meat Market - Its nearly BBQ Season, Portland. "Gartner's Country Meat Market is Portland's favorite family-run source for fresh-cut steaks, chops, ribs and roasts, handcrafted sausages, ham, bacon and a whole lot more." http://www.gartnersmeats.com/
6. New Seasons meat counter - Best "standing rib roast" (AKA prime rib) of all time was recently procured from you and made divine in my kitchen.
7. SE Portland Art Walk - Poppin' all weekend long! Over 200 SE Portland artists show and sell their paintings, sculpture, jewelry, ceramics, pottery, yard art, metal work, collage, encaustic, glass and textile works in the Southeast neighborhood of Portland, Oregon. See and meet artists in their native environments in their homes, studios and businesses. The event is free!
8. The Radio Room - Spacious, good food at all hours and nice comfy booth seating with a great beer selection. The Radio Room also has a sweet outdoor fire put and airs the new episode of IFC's Portlandia every Friday night. Sweet. http://www.radioroompdx.com/
9. Multnomah Falls - Many of you have been to Multnomah Falls and gazed at the splendorous waterfall...but did you hike all the way up to the top? This guy did...
10. Sam's Billiards - The best pool hall in Portland, period. Standard, competition size tables, snooker, 1-pocket and the host to many Portland billiard tournaments. http://www.barflymag.com/bar/sams-billiards.html
The Portland Photo of the Week
The Portland Photo of the Week winner is Multnomah Falls by Laura.
Our weekly Portland photo winner gets a gift certificate to a local Portland business of our choosing. Laura will receive a $20 gift certificate to Coava Coffee Roasters. Coava is the 2011 winner of the Specialty Coffee Association of America's NW Regional Barista Competition and the Brewers Cup. Noted as one of the top ten micro-roasters in the United States by Imbibe Magazine and hailed by Portland Monthly as: "The best coffee in Portland. Period." Coava Roastery and Coffee Bar is at 1300 SE Grand Ave,
Portland, Or 97214.
Come and upload your Portland photos to the Photo Gallery for your chance to win each week. Check back to see if your photo is selected for a spotlight in the weekly Portland blog!
About Portland Coffee: Many people in the national and international coffee industry believe that Portland is truly center stage for what is known as 'third wave specialty coffee'. Some people even say Portland is creating something new-- fourth wave. Any way you look at it, this fact is indisputable: Portland is a premier city in showcasing some of the best coffees in the world. We'll say it again--the world. When you read about your favorite Portland coffee shop in The New York Times, you start to realize something truly incredible is happening right here in your own backyard. Read the rest of this article on the famous Portland Coffee scene.
Featured Portland Events this Week
Here are the featured Portland events this week focusing on events happening this very weekend! Thanks to everyone for adding all the great Portland events to the community events calendar. You can add your own Portland events directly to the events calendar, here. Just click "Add an Event" and fill in the details.
March 1, 2011 at 10am to June 12, 2011 at 5pm –Oregon Historical SocietyEver wonder what it's like to live and work in the most remote corners of the world? At the Oregon History Museum's newest exhibit, you will get to travel the world without ever leaving the state! …
March 3, 2011 at 8pm to March 19, 2011 at 8pm –Sellwood Masonic LodgeLe Compagnie de Santi Ostinati have toured together for years and, let's just say, relations have become strained. Tonight, however, a mysterious audience member offers to pay for the entire company…
March 5, 2011 to March 6, 2011 – Southeast Portland between Hawthorne and PowellOver 200 SE Portland artists show and sell their paintings, sculpture, jewelry, ceramics, pottery, yard art, metal work, collage, encaustic, glass and textile works in the Southeast neighborhood of P…
March 5, 2011 at 10am to March 6, 2011 at 4:30pm –Waterfront Park Join PORTLAND SATURDAY MARKET, March 5 & 6, 2011 for the official opening of the 2011 season. PSM has celebrated arts & crafts in the Pacific Northwest for 38 years. "PSM is proud to conti…
March 5, 2011 from 7pm to 11pm – Norse HallLaissez les Bon Temps Roulez! The Mysti Krewe of Nimbus presents Portland's First Annual Mardi Gras Ball. Taking the Louisiana State Song, "You Are My Sunshine" as its theme, the Ball will feature th…
March 5, 2011 from 8pm to 11pm – Alberta Rose Theatre*** Tickets On Sale October 29th, 2010 *** Sat, March 5th, 2011 8:00 PM (Doors open at: 7:00 PM) Hothouse Flowers Alberta Rose Theatre 3000 NE Alberta Street, Portland, OR 97211 (503.719.6055 ) All A…
March 6, 2011 from 12pm to 5pm – Portland Art MuseumIn celebration of the exhibition Riches of a City: Portland Collects, join us for a day of free family fun at the Museum. Share your collecting passions with others, compete in a scavenger hunt throu…
March 6, 2011 from 2pm to 3:30pm – Oregon Historical SocietyThis lecture will include a retrospective on Oregon architectural designer, John Yeon, focusing on his "Speculative House" series (1938-40). Leland Roth, Professor of Architectural History at the Un…
March 8, 2011 from 6:30pm to 8pm – One Stop Sustainability ShopThis class is for people who may be brand-new to food gardening, returning to it from an extended absence, or starting over in a new climate. It introduces the garden calendar for this region and off…
February 8, 2011 at 6pm to April 3, 2011 at 5pm –World Forestry CenterThe polar bear — a charismatic icon in the struggle against climate change — faces a precarious future along with other ice-dependent species as its Arctic habitat rapidly continues to melt away. Wit…
Looking for something else? We have a ton of other local Portland events -- check 'em out and feel free to add your own!
$5 Powells Picture Pick- Tryon Creek State Park by Michael Barton
Neighborhood Tour: Downtown Portland
Portland offers one of the most beautiful downtowns of any city, anywhere. Portland's downtown area is vibrant and alive. Neighborhood concerns are focused on improvements to the downtown area while maintaining a balance of quality urban living space, a thriving business community, unique shopping, and natural beauty offered along the riverfront, in the Park Blocks, and other integrated green spaces. "Portland's Living Room", Pioneer Courthouse Square, is a centralized community hangout where millions visit annually. Downtown is home to the Portland Saturday Market, where local artisans sell a variety of arts and crafts. Portland State University is Oregon's largest, most diverse, and only urban university.
Read more about downtown Portland to learn all about this neighborhood and to discover who lives here, what local life is like and what local businesses make up the downtown neighborhood.
Want to research or find other neighborhoods? We have nearly 100 neighborhood profiles detailing the urban Portland neighborhoods.
Just moved to Portland or planning the move? Learn about moving to Portland.
Kenton Neighborhood Report
By Ross Seligman

The Kenton neighborhood is located in North Portland and is bordered by Arbor Lodge, St. Johns, and Piedmont neighborhoods. Kenton is also in close proximity to other popular neighborhoods via Max light rail located in nearby Interstate Avenue, bike, foot or car. A drive to downtown Portland is a mere 7-8 minutes away and a bike ride is about 25 minutes.. To learn more about this neighborhood by reading the full neighborhood profile, click here.
Are you keeping an eye on Kenton or is it your neighborhood? Check out this link for a monthly updating real estate chart for this neighborhood.
In my monthly Portland real estate report, I always talk about how each individual neighborhood is a micro-market. If you are looking to buy or sell in a particular neighborhood, the most crucial information that you need to know is what is going on in that neighborhood. In this situation, the overall Portland market report is less important and the national real estate report is just about useless. This posting is a real estate report for the Kenton neighborhood of all homes in all price ranges. Feel free to request particular neighborhoods in which you are interested in buying or selling and I am be happy to do a report, just contact me on this forum or at http://www.propertiesofportland.com.

If you are looking for homes in the Kenton neighborhood, visit this link where you can search for homes by particular neighborhood: Click Here

The first thing you will notice about individual neighborhoods as compared to the overall Portland reports are that the numbers can be wildly different month to month. Basically, the bigger the pool of data you are working with, the smoother the stats become. As we focus on smaller areas, many different things can happen month to month.

On to the report:

Here is the overall chart of inventory, sold, and pending for the Kenton neighborhood from 11/09 to 01/11:
In January 2011, there were 26 closed sales, 29 pending sales, and 112 homes on the market in the Kenton Neighborhood.

One year change from January 2010 to January 2011:

Inventory (how many homes on the market for sale): Down 10.4%
Homes sold: Up 73.3%
Homes pending sale: Up 31.8%
Chart for average price per square footage:
In the past 15 months, the average price per square footage in the Kenton neighborhood has been between $120 and $147/sq. ft. In January 2011, the average price per square foot in the Kenton neighborhood was $120.
One year change from January 2010 to January 2011:

Change in Price Per Square Foot:
January 2010: 128
January 2011: 120
Percentage Change: Down 6.5%

Days on Market, Sold/List Price:
This chart is showing us two things. First, how many days on the market that a home is spending, on average, before being sold. In January 2011, the average time on market for a home in the Kenton neighborhood was 63 days.

The second thing that this chart is showing you is what percentage of the listing price the owners actually are getting when the house is sold. This is a great indication of the pressure on prices. In January 2011, sellers in Kenton received, on average, 93% of their original listing price.

Change from January 2010 to January 2011:

Time on Market: Up 50%
Sold/List price% difference: Down 6%

Average price for sale vs. average price of sold:

This chart shows us what the average listing was and what the average sale was. In January 2011, the average price of a house on the market in Kenton was $275,000. The average sale was $249,000.

More stats over one year:

Average active price: Down 4.2%
Average sold price: Up 2.9%

Months of Inventory:
Months of inventory gives a time line of how long it would take for all of the current listings to sell. Anything above 4 months is considered a buyers market. This figure is a good indicator of supply and demand. January 2011 in the Kenton neighborhood was a balanced market leaning in the buyer's favor with 4.3 months of inventory.

By the way, This does NOT mean that it will take 4.3 months for your home to sell. That figure was, on average in January, 63 days. Inventory is a figure that means that, if not another home were to come on the market in Kenton from this point forward, in 4.3 months there would not be another home to sell. They would all be sold.
View the original article by Portland Realtor and Ecobroker, Ross Seligman.
Forest Park Hike - Learn about Portland's Forest Park
Best Real Estate Deals in Portland
Every week, Ross shares with us a selection of the best real estate deals in Portland. Check out the full list of best deals.
2645 NE 28th AVE Portland, OR 97212 -
Grant Park
- $527,000
See the listing here:
http://www.propertiesofportland.com/11584461
4623 SE 63RD AVE Portland, OR 97206 - Mt. Scott/Arleta - $291,900
See the listing here:
http://www.propertiesofportland.com/11056347
Did you know there are nearly 100 unique Portland neighborhoods? Read and learn all about these interesting urban communities.
That's it for now
We hope you enjoy reading our weekly Portland blog. Want to see more or less of something? Let us know! Once again, thanks for being here and making this Portland website such an asset to the community! If you love this site as much as we do, tell your friends! Have a great weekend! PS -- Want to read back issues of this blog? Here ya go!
New to the site and want to add your own two cents to the Portland blog? Please do! But please remember to keep it real and community focused. Read our terms of use and don't spam the planet with self promoting material or weird stuff as it will just get deleted. We have a zero spammer policy to keep the site valuable and hassle free for our members. Thanks!
Powell's Bookstore Picks
We love Powells!
Portland Book Review of the Day