Portland Blog: This Week in Portland April 16th - April 23rd 2011
Happy weekend, Portland and welcome to another edition of our Portland blog. Happy Tax Weekend, Portland! The District of Columbia observes a different calendar of holidays than the rest of the US, so it seems. Thank you, Emancipation Day Friday for the additional weekend reprieve before we go racing off to the post office for the April 18th deadline to file. Oh, what is this holiday? "Emancipation Day marks the occasion when President Abraham Lincoln signed a law ending slavery in the District of Columbia. Lincoln signed it April 16, 1862, more than eight months before he signed the Emancipation Proclamation, which eventually led to all slaves being freed." -Source: The Associated Press
-----------------------------------------------------------------------------------------------------------------------------------------------------------------------
In other news...Dear Portland, we love you. Not just cuz you're good looking and friendly. Not just cuz you have great singing voices and you're intelligent and funny. Just because!! Go Timbers!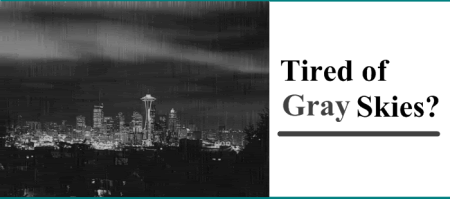 This Week's Top Ten in Portland
1. The Stumptown Comics Fest - The epitome of local, indie comic art -- a creator focused comic convention. The Who's Who of the comic world will be there. Go and be dazzled.
2. The Lucky Lab - The Super Dog IPA is sublime, your three cheese meltdown is the yummiest sandwich ever and even though not a single table is level or can be leveled by even the most industrious patron, you're truly perfect.
3. Higgins Restaurant - The bar in the back drips with copper, dark wood and small pub tables reminding us of a bar somewhere in Ireland or maybe another nearby island. The fine wine and beer selection is excellent and the heirloom tomato salad cannot be beat. Best place to sit and talk about the most impressive thing you saw at the Portland Art Museum that day. http://www.facebook.com/pages/Higgins-Restaurant/172543582763851
4. The Portland Cello Project - About four years ago, I was out one night to see a string of local bands at holocene and truth be told, I cannot remember if any other band played that night. The set blew me away.
"Since the group's inception in late 2007, the Portland Cello Project (or, PCP, as their fans affectionately call them), has wowed audiences all over the country with extravagant performances, mixing genres and blurring musical lines and perceptions wherever they go.

No two shows are alike, with a repertoire now numbering over 800 pieces of music you wouldn't normally hear coming out of a cello. The Cello Project's stage setup ranges from the very simple (4-6 cellos), to the all out epic (which has included 12 cellos playing with full choirs, winds, horns, and numerous percussion players)." http://portlandcelloproject.com/about.php
5. The Oregon Coast - Fair weather friends, its now the perfect time to take a trip to the coast for a hike, an overnight stay or a beach excursion. Find places to go and things to see at the beach.
6. The Portland Audubon Society - Definitely one of our favorite places to go on a weekend. Visit the birds that have been rescued and now have permanent homes at the society like Julio the Owl or peek into the infirmary and watch as they care for local wildlife who have been hurt and will be returned to the wild after their care. Once upon a time, I even called them when a bird was nesting on my porch and they helped me identify the bird. All in all, a great local society. Support the Audubon Society! http://audubonportland.org
7. Crystal Springs Rhododendron Garden - A beautiful garden of all varieties and colors of "rhodies" and tulip trees, too. Many of the squirrels will even eat from your hand. http://en.wikipedia.org/wiki/Crystal_Springs_Rhododendron_Garden
Photo credit: PDX Nature Nut
8. The Green Dragon - We fear no beer! Dozens of beers on tap and growlers to go makes us happy campers. The Green Dragon is nestled in lower SE pretty much exactly where you'd least expect to find a cool pub. 928 SE 9th Ave
9. Food Carts - You cannot live in or visit Portland without a visit to the legendary food carts and in order to do it in style, you need a good guide. Here it is! "This site is an ode to Portland's food carts, and a practical guide on where to find them and what to eat once you get there. It contains a listing of carts, a map, a search feature, and categories by cuisine types and specific locations. It also contains photos and menus if we can get them. "
10. Loretta Lynn and Jack White's song: Portland, Oregon Portland...you're famous as hell, baby. Deal with it!
The Portland Photo of the Week
The Portland Photo of the Week winner this week is Geese under the Blossoms by PDX Nature Nut. Matt is a prolific blogger and nature lover extraordinaire. If you're a nature lover, make sure to check out Matt's profile and read his blogs on the Portland area.
Our Portland Photo of the Week winner gets a gift certificate to a local Portland business of our choosing. PDX Nature Nut will receive a $20 gift certificate to local Portland brewery, The Lucky Lab. Three cheers for solar powered beer!
Flying the Lucky Lab after summiting Mt. Everest. Source: http://www.luckylab.com/html/events.html
Come and upload your Portland photos to the Photo Gallery for your chance to win each week. Check back to see if your photo is selected for a spotlight in the weekly Portland blog!
Featured Portland Events this Week
Here are the featured Portland events this week focusing on events happening this very weekend! Thanks to everyone for adding all the great Portland events to the community events calendar. You can add your own Portland events directly to the events calendar here. Just click "Add an Event" and fill in the details.
March 1, 2011 at 10am to June 12, 2011 at 5pm –Oregon Historical SocietyEver wonder what it's like to live and work in the most remote corners of the world? At the Oregon History Museum's newest exhibit, you will get to travel the world without ever leaving the state! …Organized by Rachel Butler | Type: exhibit
April 7, 2011 at 5pm to April 30, 2011 at 10pm – The Original: 300 SW 6th Ave. (@ Oak) - Downtown PDX...Please join us Downtown on First Thursday for the opening reception of our April show - a beautiful Mid Century Modern-inspired solo show: "CEREAL: a View of Break*Fast", an exhibition of fine, fo…Organized by Joe Staskerz | Type: art, show, opening,reception
April 16, 2011 to April 17, 2011 –http://www.stumptowncomics.com/8th Annual Stumptown Comics Fest • Oregon Convention Center, Portland, OR April 16th 10-6pm & April 17th 12-6pm • $7/day, $12/weekend • Kids 10 & under FREE (with adult) Tickets are available…Organized by | Type: comic, fest
April 16, 2011 at 10pm to April 17, 2011 at 4pm –Jackson ArmoryThe Webfooters, Portland's Post Card Club since 1966, is having their annual Postcard, Photograph and Ephemera Show and Sale on Saturday and Sunday, April 16th and 17th. Come browse and buy old postc…Organized by The Webfooters Post Card Club | Type:yearly, fundraising, antique, paper, sale, and, show
April 22, 2011 from 6pm to 9:30pm – The Mission TheaterStories are meant to be shared, and Homegrown DocFest is how NW Documentary -- a 501(c)3 non-profit that practices, teaches, and shares the art of non-fiction storytelling -- shares the students' fil…Organized by NW Documentary | Type: theater
April 23, 2011 from 10am to 7pm – Washington High School FieldEarth Day is a day that is intended to inspire awareness and appreciation for the Earth's natural environment, join Portland City Repair Project, Buckman Neighborhood Association and 100 other sustai…Organized by ReDirect Guide | Type: festival
April 23, 2011 from 10am to 4pm – Portland Japanese GardenAnnual Plant Sale On April 23, the Portland Japanese Garden will hold the extremely popular Asian Plant Sale. This sale gives garden enthusiasts an ideal opportunity to browse a wide selection of p…Organized by Melissa Wilmot | Type: plant, sale
April 20, 2011 from 6pm to 9:30pm – Alberta Rose TheaterTickets: $15 … Available online <http://bit.ly/AlbertaRoseTickets> and at the Alberta Rose Theatre box officeDoors open at 6 pm / Program begins at 7 pm /Minors OK with adult========To mark one…Organized by Laura | Type: music, film, fundraiser
March 1, 2011 to May 1, 2011 – Portland Art MuseumJapanese folk textiles present a wonderful diversity of regional traditions. This presentation includes rare items such as a banana-fiber kimono, a sashiko embroidered jacket, and futon covers adorne…Organized by Portland Art Museum | Type: exhibit
March 25, 2011 at 8pm to April 16, 2011 at 10pm –Miracle Theatre GroupWhen you spend your life dreaming, what happens when you finally get what you want? In a New York barrio, a female impersonator ignores the advice of an imaginary grandmother to fall in love with an…Organized by Miracle Theatre Group | Type: theatre,performance
Looking for something else? We have a ton of other local Portland events -- check 'em out and feel free to add your own!
Photo credit: Fasai
A Tour of the Alberta Arts neighborhood
Alberta Street, the main drag through the neighborhood, has many newly renovated retail storefronts and restaurant space. These are mixed in with older businesses that have been there forever, and there is a contrast in the fresh paint and stylish logos next to boarded up windows (although there are far fewer of those every week, it seems). The shopping area can now only be considered trendy. The unique little shops lining Alberta Street highlight handmade local designer clothing, paper mache' lamps, imported gifts from afar, and the Alberta art galleries and shops showcase some fine local work. Smattered throughout are the requisite Portland coffee houses, seemingly one for each subculture--there are no rules in Portland about having too many coffee shops on one street, and Alberta is no exception. You won't find a Starbucks on Alberta, though, as it just wouldn't seem to fit into the quirky individuality of the place. Read more about Alberta Arts.
Homes for sale in Portland
3332 NE 44TH AVE Portland, OR 97213 - Beaumont neighborhood - $495,000
See the listing here: http://www.propertiesofportland.com/11514894
5556 N DELAWARE AVE Portland, OR 97217 - Overlook neighborhood - $349,900
See the listing here: http://www.propertiesofportland.com/11077492
Did you know there are nearly 100 unique Portland neighborhoods? Learn more about these interesting Portland neighborhoods.
April 2011 Portland Oregon Real Estate Report: What's Happening?
by Ross Seligman
They are a comparison of March 2010 - March 2011 for all of Multnomah County and are taken directly from the RMLS. What follows is my own analysis of these statistics. For our purposes, I thought it best to analyze Multnomah County as a whole. Each neighborhood, however, is a little micro-universe and has its own market. Changing the parameters of the zip codes, price variables, or time periods can lead to very different results. This analysis is of all homes sold in all price ranges in Multnomah County. If you have any questions about specific zip codes, or any questions about the market in general, please reply to this forum with those questions or feel free to contact me at: http://www.propertiesofportland.com.

Since Portland is a neighborhood city, you can now search by "Irvington, Alberta, etc.". You can check it out by clicking here.

To see and/or bookmark a monthly automatic updating chart, click here.

On to the report:
Here is a chart of all homes for sale, pending for sale, and sold in Portland, Oregon for the last 15 months:
In March 2011, inventory has remained flat with 3111 homes on the market. This buyer's market means that sellers have to make sure they are doing all of the steps necessary to sell their home. If you are a seller and have any questions about this, feel free to contact me. In March 2011, 472 homes sold and 626 are pending for sale. It is interesting to see the market ramping up for the Spring as compared to last year. Last year at this time, people were rushing to get the soon-to-expire tax credit. Now, the market is gaining energy on its own.

Yearly change from March 10 to March 11:

For Sale: 3515 in March 10, 3111 in March 11. Inventory is Down 11.5%

Sold homes: 647 sold in March 10, 472 sold in March 11. Sales are Down 27%.

Pending sales: 826 pending for sale in March 10, 626 pending for sale in March 11. Pending sales are Down 24.2%.
Remember, last year at this time there was a rush to get the soon-to-expire tax credit. Now the market is moving on its own steam
Chart for average price per square footage:

In the past 15 months, the average price per square foot in Portland, Oregon has been between $128 and $148. In March 2011, the average price per square foot in Portland was $131.

Yearly change from March 10 to March 11:

Average price per square foot in March 10 was $140. In March 11 it is $131. This figure has dropped 6.6%.

Days on market and sold/list price %:

This chart is showing us two things. First, how many days on the market that a home is spending, on average, before being sold. In all of Multnomah County, in all price ranges, a home is taking, on average, 83 days to sell.

The other thing that this chart shows is what percentage of listing price the home, on average, is selling at. This is a great indicator of pressure on prices. In March 2011, sellers were getting, on average, 90% of their original asking price.

Yearly change from March 10 to March 11:

Average time it takes to sell a home in March 10 was 67 days. In March 11, it is 83 days. A increase of time on market of 23.9%.

The percentage of original listing price that was paid was 94% in March 10 and is 90% in March 11.

Average price for sale vs. average price of sold:

The largest segment of home sales have been in the price range under $400,000. You can see this reflected in the average price of a home that has sold. In March 2011, this figure was $267,000.
Yearly change from
March
10 to
March
11:
The average price of a home listed in March 10 was $362,000. In March 11, $338,000. This figure has decreased by 6.6%
The average price of a home sold in March 10 was $283,000. In March 11 it was $267,000 This figure has decreased 5.7%.
Months of inventory gives a timeline of how long it would take for all of the current listings to sell. Anything above 4 months is considered a buyers market. In March 2011, this figure was 6.6 months based on closed sales. Portland is currently, on average, a buyer's market.
This does NOT mean that it will take, on average, 6.6 months for your home to sell. That number was 83 days. It means that, if not a single listing were to come on the market in Portland from this moment, it would take 6.6 months for all available homes to sell before there would be none left.
Yearly change from
March
10 to
March
11:
The months of inventory in March 10 was 5.3 months. In March 11, it is 6.6 months. This figure has increased by 21.3%
As I have said before, none of this information matters if you have a particular neighborhood in mind since Portland neighborhoods are their own micro-markets. If you have one in mind to buy or are selling your home, please request a report for that neighborhood and I am happy to post it on this blog or send it to you.
Hey everyone, I want to know what you think of these reports. Too many stats? Just right? Something missing? Let me know so I can make these more useful for you. What are your thoughts about real estate right now? What do you think of the information in this report? Post to this blog so we can discuss.
That's It!
We hope you enjoy reading our weekly Portland blog. Want to see more or less of something? Let us know! Once again, thanks for being here and making this Portland website such an asset to the community! If you love this site as much as we do, tell your friends! Have a great weekend! PS -- Want to read back issues of this Portland blog? Here ya go!
New to the site and want to add your own two cents to the Portland blog? Please do! But please remember to keep it real and community focused. Read our terms of use and don't spam the planet with self promoting material or weird stuff as it will just get deleted. We have a zero spammer policy to keep the site valuable and hassle free for our members. Thanks!
Connect with Portland!
Check out our online community
---
Thanks for reading this Portland blog. Check out these other helpful pages about Portland:
Portland Neighborhood Boundary Map
Portland sites we love:
---