Portland Blog: This Week in Portland April 23rd - April 30th 2011
Happy sunny, warm, bird chirping morning, Portland and welcome to another edition of this Portland blog. Today, I am marching to the beat of the drum...that would be the steady beat of my heart as I feel the earth's tilt toward the sun. This weather makes me feel alive and full ideas -- and today I've got gardening on my mind. I'm completely stoked to don my overalls and grab a shovel and start work on our brand new front yard garden. Pistils Nursery did the garden design based on plants --flowering perennials-- in the bright, showy colors I love such as pink, reds, yellows and whites. The garden is designed especially for native, lower water plants and to attract hummingbirds, bees and all sorts of birds. The garden design was finalized by Pistils on Wednesday and the plants, also sourced by Pistils, will be delivered in a few days. Today's task is to prepare the front yard for rototilling and amending the soil in preparation for new, glorious life.
Pure dirt otherwise known as a blank canvas
An inspiring new design by Pistils. Design + overalls + shovel + plants + water = awesome.
Pistils did our backyard (below) a few years back. Here is the story of that project, complete with photos.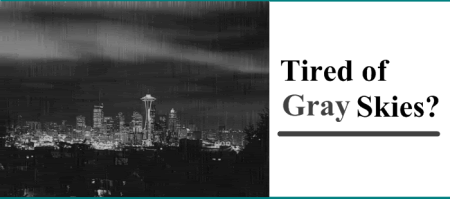 This Week's Top Ten in Portland
The theme this week is: outdoorsy, garden, beer, coffee, wildlife.
1. Pygmy Goats - When my neighbor told me he'd be bringing home goats to live in his backyard, I was a little shocked. Goats in North Portland? Well, pygmy they are and sweeter than imaginable is my testament! They have become fast favorites of the neighborhood children and love to walk on leashes. Meet Joannie and Chrissy:
2. The Great Blue Heron - Imagine my surprise to look out on my backyard pond and see a Blue Heron fishing. Literally. Allow me to remind you, gentle reader, that the Blue Heron is approximately 4 feet tall and has a whopping 7 foot wing spread. Definitely not your common backyard birdie. I didn't have a camera anywhere near me, unfortunately. Oh, and none of the fish were taken...
3. How to Distract a Squirrel 101 - My backyard bird feeders have been busy with all sorts of beautiful, singing birdies. They've also been the location of some crazy circus antics ala squirrels dangling upside down and off the side of the hanging feeder to eat the tasty bird food. "Don't you feed the squirrels, too?", one might ask. Yes, but the corn and seed mix is gone nearly as fast as I put it in the feeder. I watch them run off with bursting cheeks and I can't keep up with them. So, I asked around and got some awesome advice I am sharing with you. Buy a large bag of peanuts in the shell and fill the squirrel feeder. The squirrels will work with one peanut at a time, selecting it from the feeder bin and running off to bury it. Rinse, repeat. They've been busy on one bin for nearly a day now which means my bird feeder is totally squirrel free. Score!
4. Coava Coffee Roasters - Represent! A few of Coava's finest will be heading off this weekend to compete in the United States Barista Competition hosted by the Specialty Coffee Association of America. You may recall a few months ago when Coava swept the regional competition, winning 1st place in all categories. Well, now, they're off to Houston to compete for the #1 spot in the country. Next stop after that for the winner? The World Barista Competition which will be held in Columbia. Wish Sam and Devin from Coava godspeed on their mission to bring home the gold!
Below: Sam Purvis of Coava Coffee Roasters in Costa Rica cupping coffees to find the perfect one for the competition.
5. Meat Cheese Bread - Hailed as the best simple sandwich in town and we must agree. http://www.meatcheesebread.com/gallery.html
6. The Veritable Quandary - A wonderful menu complete with a bite sized bar menu for the smaller appetite. Great drinks and wonderful happy hour. Excellent summer patio.
7. Bridgeport Hop Czar - All Hail the Czar, indeed. This is one of my favorite beers right now.
8. Commuting - You might have noticed the roads and bridges are packed and the freeways are just plain wrong. Well, this commute is easy and awesome.
9. Amnesia Brewing - Best patio and some of the best locally brewed beer. We heartily endorse you. http://www.amnesiabrew.com/
10. A Love Letter to Portland
The Portland Photo of the Week
The Portland Photo of the Week winner this week is Peace by Donna Otter.
Our Portland Photo of the Week winner gets a gift certificate to a local Portland business of our choosing. Donna will receive a $20 gift certificate to local Portland brewery, The Lucky Lab. Three cheers for solar powered beer! Enjoy!
Come and upload your Portland photos to the Photo Gallery for your chance to win each week. Check back to see if your photo is selected for a spotlight in the weekly Portland blog!
Featured Portland Events
Here are the featured Portland events this week focusing on events happening this weekend or those just around the corner! Thanks to everyone for adding all the great Portland events to the community events calendar. You can add your own Portland events directly to the events calendar here. Just click "Add an Event" and fill in the details.
Alberta Earth Day Cleanup Alberta Main Street is working to help Alberta Street achieve its full potential as a vibrant business district. One of our main goals has been to implement a new waste pickup and graffiti-removal program, to help keep the street sparkling. To kickoff the regular street cleanings, Alberta Main Street is hosting a neighborhood "Deep Clean", encouraging community members to come out on Earth Day for a morning of trash pickup and good "clean" fun.

Last Wednesday at Ground Kontrol - Last Wednesday" of every month...Ground Kontrol trades a cover charge for a night of FREE video games and pinball tables! 21+, $5 cover for FREE GAMES ALL NITE! Doors open at 5pm, DJs start at 9pm
APEX: Geraldine Ondrizek Art magnifies, informs, and is informed by science in Geraldine Ondrizek's haunting recent work. Scientific processes are made both visually and aurally articulate in these three restrained multi-sensory installation works: The Sound of Cells Dividing and Cellular from 2008 and Case Study from 2010. Ondrizek has worked for years to successfully employ metaphorical representation to "illustrate" the leading technical edge of science. The works featured in APEX are a striking achievement. It is a space for contemplation; beautiful, yet because of what it depicts, also ominous. APEX is an ongoing series of exhibitions showcasing Northwest-based artists.
Art in the Garden Spring 2011 Exhibition at the Portland Japanese Garden: Come Back Koi! The second exhibition in the Living in Harmony with Nature series for 2011 celebrates koi as a vital part of the Garden's ecology. It is the colorful koi that bring the ponds to life and have always held a special place in the hearts of Garden visitors. Featuring the delicately beautiful woodblock prints of Tokyo artist Kunio Kaneko, this exhibition also displays an array of hand painted Edo and Meiji period koi-nobori wind socks and giant nobori-bata banners from the private collection of Mr. Naoteru Hayashi of Yoshitoku Doll Company, a 300-year-old doll shop in Tokyo. Demonstrations of woodblock printing by Mr. Kaneko highlight this Art in the Garden exhibition. The exhibition honors the koi lost in the winter storm of 2008, and celebrates the anticipated arrival of new koi to the Garden on Children's Day, May 7. At the Garden Pavilion -- Free with Garden admission
Oregon Potters Association and the Ceramic Showcase Present the "Gathering of the Guilds" The Ceramic Showcase and Gathering of the Guilds is the only art show like it in the country. Not only is it the largest clay show in the U.S., but features work from a variety of art guilds including: Creative Metal Arts Guild, Oregon Glass Guild, Guild of Oregon Woodworkers, Northwest Fine Woodworkers Guild, Portland Bead Society and the Portland Handweavers Guild. This one-of-a-kind show will feature over 350 booths of diverse, spectacular art for the home, garden and office. This event will also feature daily demonstrations by nationally-acclaimed ceramic artists, adult and children "clay play" areas, live music Friday and Saturday night and Oregon wine tasting.
Portland Shape Note Singers - No experience is required at this free community shape note singing event. We sing from The Sacred Harp, a songbook continuously in print and in use since 1844. This American folk tradition of unaccompanied 4-part harmony singing is spirited, exuberant, and LOUD. We'll sing from 9:30AM-3:30PM, with a break at noon for a free potluck lunch. Participants may come and go throughout the day as they please. All ages are welcome, though childcare will not be provided. Songbooks will be available to borrow for the day or purchase for $20. Come sing with us!
Mountains to Metro - Over 30 wineries, large and small, from the acclaimed Chehalem Mountains and Ribbon Ridge AVAs will bring their wines "en masse" to Portland on, May 6th from 5:00 – 9:00 p.m. at the Governor. Wineries will share benchmark Pinot Noirs, as well as Chardonnays, Pinot Gris, Syrah and other memorable wines…for every palate and cuisine. For more information, please visit: www.mountainstometro.comFu
Looking for something else? We have a ton of other local Portland events -- check 'em out and feel free to add your own!
Photo credit: Donna Otter
Homes for sale in Portland
2607 NE SKIDMORE ST Portland, OR 97211 - Alameda - $499,000
See the listing here: http://www.propertiesofportland.com/11679834
1820 NE 57TH AVE Portland, OR 97213 - North Tabor - $284,900
See the listing here: http://www.propertiesofportland.com/11462465
Did you know there are nearly 100 unique Portland neighborhoods? Learn more about these interesting Portland neighborhoods.
Mt Scott Arleta Neighborhood Real Estate Report
by Ross Seligman
Mt. Scott Arleta feels almost suburban though it is very much a part of urban Portland. This is a wonderful neighborhood of older Portland homes and old growth trees lining many of the streets. To learn more, click here.
Are you keeping an eye on Mt Scott Arleta or is it your neighborhood? Check out this link for a monthly updating real estate chart for this neighborhood. Also, check out the walkscore for Mt Scott Arleta.
In my monthly Portland real estate report, I always talk about how each individual neighborhood is a micro-market. If you are looking to buy or sell in a particular neighborhood, the most crucial information that you need to know is what is going on in that neighborhood. In this situation, the overall Portland market report is less important and the national real estate report is just about useless. This posting is a real estate report for the Mt Scott Arleta neighborhood of all homes in all price ranges. Feel free to request particular neighborhoods in which you are interested in buying or selling and I am be happy to do a report, just contact me on this forum or athttp://www.propertiesofportland.com.

If you are looking for homes in the Mt Scott Arleta neighborhood, visit this link where you can search for homes by particular neighborhood: Click Here

The first thing you will notice about individual neighborhoods as compared to the overall Portland reports are that the numbers can be wildly different month to month. Basically, the bigger the pool of data you are working with, the smoother the stats become. As we focus on smaller areas, many different things can happen month to month.

On to the report:

Here is the overall chart of inventory, sold, and pending for theMt Scott Arleta neighborhood from 01/10 to 03/11:
In March 2011, there were 41 closed sales, 55 pending sales, and 247 homes on the market in the Mt Scott Arleta Neighborhood.

One year change from March 2010 to March 2011:

Inventory (how many homes on the market for sale): Down 12.7%
Homes sold: Down 32.8%
Homes pending sale: Down 34.5%
Chart for average price per square footage:

In the past 15 months, the average price per square footage in the Mt Scott Arleta neighborhood has been between $115 and $145/sq. ft. In March 2011, the average price per square foot in the Mt Scott Arleta neighborhood was $119.
One year change from March 2010 to March 2011:

Change in Price Per Square Foot:
March 2010: 140
March 2011: 119
Percentage Change: Down 14.7%

Days on Market, Sold/List Price:
This chart is showing us two things. First, how many days on the market that a home is spending, on average, before being sold. In March 2011, the average time on market for a home in the Mt Scott Arleta neighborhood was 79 days.

The second thing that this chart is showing you is what percentage of the listing price the owners actually are getting when the house is sold. This is a great indication of the pressure on prices. In March 2011, sellers in Mt Scott Arleta received, on average, 92% of their original listing price.

More stats for you:

Change from March 2010 to March 2011:

Time on Market: Up 88.1%
Sold/List price% difference: Down 3%

Average price for sale vs. average price of sold:

This chart shows us what the average listing was and what the average sale was. In March 2011, the average price of a house on the market in Mt Scott Arleta Neighborhood was $208,000. The average sale was $182,000.

More stats over one year:

Average active price: Down 5.9%
Average sold price: Down 18%

Months of Inventory:

Months of inventory gives a time line of how long it would take for all of the current listings to sell. Anything above 4 months is considered a buyers market. This figure is a good indicator of supply and demand. March 2011 in the Mt Scott Arleta neighborhood was a buyer's market with 6 months of inventory.

By the way, this does NOT mean that it will take 6 months for your home to sell. That figure was, on average in March, 79 days. Inventory is a figure that means that, if not another home were to come on the market in Mt Scott Arleta from this point forward, in 6 months there would not be another home to sell. They would all be sold.
That's It!
We hope you enjoy reading our weekly Portland blog. Want to see more or less of something? Let us know! Once again, thanks for being here and making this Portland website such an asset to the community! If you love this site as much as we do, tell your friends! Have a great weekend! PS -- Want to read back issues of this blog? Here ya go!
New to the site and want to add your own two cents to the Portland blog? Please do! But please remember to keep it real and community focused. Read our terms of use and don't spam the planet with self promoting material or weird stuff as it will just get deleted. We have a zero spammer policy to keep the site valuable and hassle free for our members. Thanks!