This Week in Portland April 30th - May 7 2011
Happy weekend, Portland and welcome to another edition of this Portland blog! My husband and I are novice fishermen. We have a modest 16 foot aluminum boat that Matt found used for pretty cheap. He did a 'boat remodel', even down to replacing the flooring and chipping away endlessly at glue from a rubber rail that had fallen off somewhere in the boat's life. We live in North Portland's Piedmont neighborhood which is about five minutes from Swan Island and about ten from St Johns. Both have small piers and "drop-ins" for little craft. We love to head down to either and jump in...shooting across the Willamette to the adjoining Columbia. On the hotter days of summer, one of our favorite things to do is to head out to one of the beaches on the Columbia. Setup 'camp' and BBQ and wade around in the water. It's a lovely evening.
Now, the fishing...we are in love with the idea of fishing and try as we might, we haven't found the art intuitive in the slightest. Countless hours have been spent on the Columbia and a few nearby lakes with only modest success. Very modest. We needed to learn and wanted to learn from doing. So, last weekend, we went on a guided fishing trip- a first for us. I found the deal on Groupon and from my research, the guide was well respected and had a great track record. This trip was to catch Spring Chinook Salmon. I had no idea what to expect and have to report, it was an incredible experience.
Portland Spring Chinook Salmon Fishing - 101
First off, the guide was Sky Freet of Sky's Guide Service. Sky is a friendly guy who has been guiding since he graduated college in 2001. He has a stunning and incredibly comfortable 24 foot boat with six of the cushiest seats I have ever sat on. Each seat was next to a rod holder and when the time came, top of the line fishing roads, pre-outfitted, came out. Sky baited the hooks each and every time (liability to let us, would be my guess) but he very thoroughly explained the process and boy did we learn. Let me share what I learned from local guide, Sky Freet, on how to catch a Spring Chinook Salmon in Portland.
1. Wash your hands. Wash. Wash. Wash. Allow no human scent. EVER! Wear latex gloves if you must.
2. No bananas. To some, you'll laugh and say "but this is an old man and the sea fishing myth". No sir, apparently, studies have been done that show fish react adversely to potassium. Someone brought banana bread on his boat once and he bleached the whole thing afterwards.
3. Herring was used as bait. He cut the bait at an angle so it would spin in tight little circles. This tight spin is an important thing to validate once the line goes into the water. He also removed the guts of the fish so it would spin easier. The herring bait was replaced every 2 hours or so.
4. The hook was inserted where the herring was cut and out the underside of the fish. It was a double hook spaced about 3-4 inches apart.
5. Apparently WD40 is made in part from fish. We all know fish like to eat fish. Well, as a bait "primer", Sky used a little spray of WD40. Some use anise. He might have even used both.
6. The more lines you have in the water, the better success you'll probably have. Salmon are aggressive and like to attack schools of herring. If they see 6 lines in the water, to them it looks like 6 herring upping your odds.
7. In addition to the shiny herring which is a visible and highly attractive to the salmon, he used very flashy lures mid-point in the line. A healthy weight was also added to add tension to the line.
8. Apparently, salmon in the Willamette swim anywhere from 22 to 30 feet deep. We had rods that actually showed how much line we were setting out. It's important to ensure your line is not going to interfere with the other lines from your boat causing a terrible and time consuming...tangle!
9. Sky said the best salmon fishing areas are actually right downtown starting at the Morrison bridge and heading north. He took us on side to side laps of the Willamette, ensuring the most opportunity. When we made it all the way down to the Swan Island lagoon area, we headed directly back up to downtown and began the lapping process once more. He noted that many of the fish were caught under bridges and often by the piers.
There were six lines in the water and everyone had action but -- you guessed it - my husband and I. We were learning so much though, that honestly, we really didn't mind. We started at 6am and the first bite was at 8:15. The fish was lost...The next bite was around 10:30 and this time, a twelve year old boy reeled in a 25lb Spring Chinook Salmon. We all cheered and let me tell you, the little boy didn't lose that smile for hours. What an incredible experience to watch a boy catch a fish nearly as big as himself! The next bite came about an hour later and was on the line of the boys father. He, too, reeled in a mambo fish but this one was a native Salmon and he had to be returned to the sea. A native salmon does not have his fin clipped and therefore does not come from an area hatchery and is considered wild -- he cannot legally be fished.
We had a great time on Sky's guided fishing trip. Sky was professional, funny, full of great stories and truly knew how to get us to the fish. We saw many boats around us and none seemed to be having the "luck" we were. And on that, I used to think it was luck to catch a fish...Now I think it's about skill and patience. Sky does many guided tours throughout all seasons in Oregon - even some in Alaska. He will surely see us again.
Sky Freet and a happy little boy with a massive Spring Chinook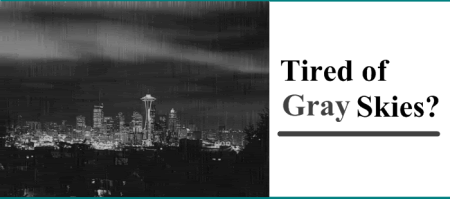 This Week's Top Ten in Portland
1. Garden - If you read last week's blog, you recall that I am currently creating a new front yard garden. Yesterday was all about hauling six yards of 3-way soil from the street to the yard and amending with a sweet old tractor style tiller. #1 this week is about completion and new beginnings.
2. Old School Billiards - Touche has an upstairs billiards room that you'll simply fall in love with.
3. Portland is Weird - Ever heard the saying "Keep Portland Weird"? Well, these guys, whoever they are, are definitely do their part.
Painted mannequins down in lower SE industrial. We don't know why.
4. The Weather -- Did you hear that we PDX is finally going to dry up and be in the 70's this week!? For real?
5. Being able to have your windows open - and...listening to the birds chirp and sing all day long. One of my favorite things.
Photo credit: Michael Barton
6. A Significant Means of Transportation - Welcome to Bike Town.
7. MercPerks! - 25 Gift Certificate to SewPo for 12.50
8. Portland Coffee - Two of Coava Coffee Roasters and one of Stumptown's barista's have been selected to move into the semi-finals in United States Barista Competition. Barista's from all over the nation are in Houston competing right now and Portland coffee is dominating the scene. We live in an awesome coffee city, Portland! Learn all about our coffee culture.
9. Hike Portland - One of the best hiking areas in the area are up at Mt. Hood. Discover Mt. Hood and make a visit!
10. A Love Letter to Portland - A stunning visual journey of Oregon and Washington.
The Portland Photo of the Week
The Portland Photo of the Week winner this week is by Michael Barton. In this photo, Michael shows us "just another day at the Downtown PSU Farmer's Market". This is a large and wonderfully outfitted open air Portland farmers market not to be missed.
Our Portland Photo of the Week winner gets a gift certificate to a local Portland business of our choosing. Michael will get a $20 gift certificate to locally owned and operated, Powell's Bookstore. Powell's is most certainly not your run of the mill bookstore. Read all about what makes them different.
Come and upload your Portland photos to the Photo Gallery for your chance to win each week. Check back to see if your photo is selected for a spotlight in the weekly Portland blog!
Featured Portland Events
Here are the featured Portland events this week focusing on events happening this weekend or those just around the corner! Thanks to everyone for adding all the great Portland events to the community events calendar. You can add your own Portland events directly to the events calendar here. Just click "Add an Event" and fill in the details.
April 7, 2011 at 5pm to April 30, 2011 at 10pm – The Original: 300 SW 6th Ave. (@ Oak) - Downtown PDX...Please join us Downtown on First Thursday for the opening reception of our April show - a beautiful Mid Century Modern-inspired solo show: "CEREAL: a View of Break*Fast", an exhibition of fine, fo…Organized by Joe Staskerz | Type: art, show, opening,reception
April 8, 2011 at 12pm to May 1, 2011 at 7pm –Portland Japanese GardenArt in the Garden Spring 2011: Come Back Koi! The second exhibition in the Living in Harmony with Nature series for 2011 celebrates koi as a vital part of the Garden's ecology. It is the colorful k…Organized by Melissa Wilmot | Type: art, exhibition
April 29, 2011 at 10am to May 1, 2011 at 5pm –Oregon Convention CenterThe Ceramic Showcase and Gathering of the Guilds is the only art show like it in the country. Not only is it the largest clay show in the U.S., but features work from a variety of art guilds includi…Organized by Oregon Potters Association | Type: arts
April 30, 2011 at 10am to May 1, 2011 at 5pm – The Ambridge Event CenterThe largest orchid event in the Pacific Northwest - featuring vendors and exhibitors from around Oregon, around the country and around the world! THOUSANDS OF BLOOMING ORCHIDS. This year we're at a…Organized by Oregon Orchid Society | Type: orchid,show, and, sale, /, fundraiser
April 30, 2011 from 8pm to 10:30pm – Hipbone Studio - home to Portland Story TheaterPortland Story Theater returns for a third year of solo festival goodness with Singlehandedly! SATURDAY April 30: Sharon 'Shay' Knorr with "The Letter 'H'" Enrique Andrade, "Interpreting America w…Organized by Portland Story Theater | Type:performance, festival, storytelling
May 1, 2011 from 2pm to 3:30pm – Portland Saturday Market - main stageThis year Andrea Crisp of Portland Laughter Yoga and Gail Hand from The Power of Laughter will be holding Portland's 7th World Laughter Day Celebration at the Portland Saturday Market in downtown Wat…Organized by Andrea Crisp | Type: global, community,celebration
May 6, 2011 from 5pm to 9pm – DowntownOver 30 wineries, large and small, from the acclaimed Chehalem Mountains and Ribbon Ridge AVAs will bring their wines "en masse" to Portland on, May 6th from 5:00 – 9:00 p.m. at the Governor. Winerie…Organized by Chehalem Mountains Winegrowers | Type:fundraiser
May 6, 2011 at 6pm to May 28, 2011 at 4:30pm –Architectural Heritage CenterThe paintings of local artist Betty Chilstrom will be shown this May, with an opening during First Friday in Portland's Central Eastside Arts District. The collection includes numerous Portland house…Organized by Architectural Heritage Center | Type: art,show/fundraiser
May 6, 2011 at 8pm to May 28, 2011 at 10pm – Miracle Theatre GroupSold to a blind beggar as a child and then passed from one master to another — each more cruel and incompetent than the previous — young Lazarillo must pilfer and deceive to survive, and is usually p…Organized by Miracle Theatre Group | Type: theatre,performance
Looking for something else? We have a ton of other local Portland events -- check 'em out and feel free to add your own!
Photo credit: Julie Lynn Kelly
Homes for sale in Portland
Did you know there are nearly 100 unique Portland neighborhoods? Learn more about these interesting Portland neighborhoods.
1728 NW HOYT ST Portland, OR 97209 - NW District/Nob Hill Neighborhood - $585,000
See the listing here: http://www.propertiesofportland.com/11578410
2706 NE AINSWORTH ST Portland, OR 97211 - Concordia/Alberta Neighborhood - $370,000
See the listing here: http://www.propertiesofportland.com/11445488
Pearl District Neighborhood Real Estate Report
by Ross Seligman
The Pearl District is located in Central Portland. It is bordered by the Old Town, China Town, Downtown, Goose Hollow, and Northwest neighborhoods, and the Willamette River. To learn more about the Pearl District, click here.

Are you keeping an eye on the Pearl District or is it your neighborhood? Check out this link for a monthly updating real estate chart for this neighborhood.
In my monthly Portland real estate report, I always talk about how each individual neighborhood is a micro-market. If you are looking to buy or sell in a particular neighborhood, the most crucial information that you need to know is what is going on in that neighborhood. In this situation, the overall Portland market report is less important and the national real estate report is just about useless. This posting is a real estate report for the Pearl District neighborhood of all homes in all price ranges. Feel free to request particular neighborhoods in which you are interested in buying or selling and I am be happy to do a report, just contact me on this forum or athttp://www.propertiesofportland.com.

If you are looking for homes in the Pearl District neighborhood, visit this link where you can search for homes by particular neighborhood: Click Here

The first thing you will notice about individual neighborhoods as compared to the overall Portland reports are that the numbers can be wildly different month to month. Basically, the bigger the pool of data you are working with, the smoother the stats become. As we focus on smaller areas, many different things can happen month to month.

On to the report:

Here is the overall chart of inventory, sold, and pending for the Pearl District neighborhood from 12/09 to 02/11:
In February 2011, there were 20 closed sales, 28 pending sales, and 235 homes on the market in the Pearl District Neighborhood.

One year change from February 2010 to February 2011:

Inventory (how many homes on the market for sale): Down 19.5%
Homes sold: Up 25%
Homes pending sale: Up 47.4%
Chart for average price per square footage:

In the past 15 months, the average price per square footage in the Pearl District neighborhood has been between $280 and $438/sq. ft. In February 2011, the average price per square foot in the Pearl District neighborhood was $298.
One year change from February 2010 to February 2011:

Change in Price Per Square Foot:
February 2010: 353
February 2011: 298
Percentage Change: Down 15.5%

Days on Market, Sold/List Price:
This chart is showing us two things. First, how many days on the market that a home is spending, on average, before being sold. In February 2011, the average time on market for a home in the Pearl District neighborhood was 89 days.

The second thing that this chart is showing you is what percentage of the listing price the owners actually are getting when the house is sold. This is a great indication of the pressure on prices. In February 2011, sellers in Pearl District received, on average, 95% of their original listing price.

More stats for you:

Change from February 2010 to February 2011:

Time on Market: Down 23.9%
Sold/List price% difference: Up 1%

Average price for sale vs. average price of sold:

This chart shows us what the average listing was and what the average sale was. In February 2011, the average price of a house on the market in Pearl District was $435,000. The average sale was $327,000.

More stats over one year:

Average active price: Down 7.6%
Average sold price: Down 16.4%

Months of Inventory:

Months of inventory gives a time line of how long it would take for all of the current listings to sell. Anything above 4 months is considered a buyers market. This figure is a good indicator of supply and demand. February 2011 in the Pearl District neighborhood was a buyer's market with 11.8 months of inventory.

By the way, this does NOT mean that it will take 11.8 months for your home to sell. That figure was, on average in February, 89 days. Inventory is a figure that means that, if not another home were to come on the market in Pearl District from this point forward, in 11.8 months there would not be another home to sell. They would all be sold.
That's It!
We hope you enjoy reading our weekly Portland blog. Want to see more or less of something? Let us know! Once again, thanks for being here and making this Portland website such an asset to the community! If you love this site as much as we do, tell your friends! Have a great weekend! PS -- Want to read back issues of this blog? Here ya go!
New to the site and want to add your own two cents to the Portland blog? Please do! But please remember to keep it real and community focused. Read our terms of use and don't spam the planet with self promoting material or weird stuff as it will just get deleted. We have a zero spammer policy to keep the site valuable and hassle free for our members. Thanks!
Connect with Portland
Check out our online community
---
Thanks for reading this Portland blog. Check out these other helpful pages about Portland:
Portland Neighborhood Boundary Map
Portland sites we love:
---