This Week in Portland June 4 - June 11 2011
Happy weekend, Portland and welcome to another edition of this Portland blog! I just read a headline that said, "Kick off the moss! Temperatures will soar..." and believe me, I feel like warm weather is the fabled unicorn I may not see in this lifetime. My garden, soul and husband's sanity depend on this weather forecast being the real deal. So, this weekend brings mid-80's and man, we deserve it. Check out this weather summary from Oregonlive.com and yeah, cue the violins:
"March and April combined for a record 11.47 inches of rain, nearly doubling the average of 6.35 inches. By the end of April, Portland had only seen six days when the temperature hit 60 or above -- well below the average of 26 days. May's average high was 62.5 degrees, 4.2 degrees below average." Say what? That means two years in a row we've had record breaking rain and this year we broke last years record rainfall record. Hmmmph.
"Believe it or not, the first 80-degree day last year came on June 12, a record for the latest 80-degree day in Portland and more than a month later than the average first 80-degree day of May 8.

Weather service officials cautioned that while the air will be warm, area rivers remain very cold, high and swift, with water temperatures in the bone-chilling low 50s.

Alas, the persistently cool and wet pattern will return early next week, with cooler temperatures and rain showers.

"We'll get two warm days and then we're back in the doldrums," Tolleson said."
In other news, The Portland Rose Festival AKA The Portland Rain Festival continues through the weekend and halfway through June. If you love rides, beer and sugary sweets, this is the place for you! Here is a sum of the upcoming events with a reminder to get out and enjoy it no matter what the wily weather might bring.
June 4
Starlight Run
June 4
Portland General Electric/SOLV Starlight Parade
June 8
Fred Meyer Junior Parade
June 8 - 12
Fleet Week
June 9 - 10
Lloyd Center/Portland Rose Society 123rd Annual Spring Rose Show
June 10
Conchords Chorale Concert "Let's Go To The Movies The Sequel"
June 11
Queen's Coronation Presented By Pacific Power
June 11
Regence Grand Floral Walk
June 11
Spirit Mountain Casino Grand Floral Parade
June 11
"From One Rose" Motion Picture Screening
June 11 - 12
Grand Floral Parade Float Viewing
June 11 - 12
Portland Rose Festival Dragon Boat Race
June 12
Conchords Chorale Concert "Let's Go To The Movies The Sequel"
June 17 - 19
Rose Cup Races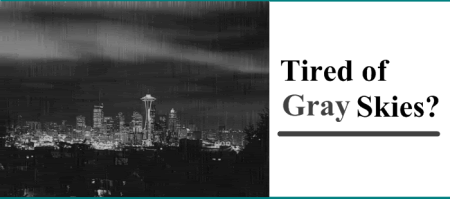 View of Mount Hood from PSU by Michael Barton
This Week's Top Ten in Portland
1. DoveLewis- To the team who took care of my 14 year old Basset Hound who came down with a scary case of acute glaucoma on Memorial Day...Thank you. As always, we appreciated the prompt and caring attention of your staff and doctors.
About DoveLewis:
DoveLewis, in association with the regional veterinary community, provides 24-hour emergency, critical care, education and community outreach. Our highly-skilled professionals are dedicated to:

-Improving the condition of animals needing emergency and critical care.
-Strengthening the ties with, and extending the reach of, the veterinary community.
-Promoting the well-being of animals and the human-animal bond throughout the community at large.
Dove is a true asset to Portland. You'll find that Dove offers free community classes on a variety of topics related to pet care in addition to many community services.
2. MacTarnahan's Tap Room - Hidden in the NW industrial area is a wonderful little brewery with some great pub food. I heartily recommend the roasted chicken and the Mac's Amber or the prime rib-- divine!! http://www.macsbeer.com/the-taproom
3. Grain and Gristle- Great food and excellent beer selection. We chose and loved the "2-fer" which is one large meal to split plus 2 beers for $20. http://grainandgristle.com/
4. Able Brewing Equipment- The innovative, award winning local coffee roaster, Coava Coffee Roasters, has created a new company focusing on sustainable, earth friendly and 100% locally made coffee brewing equipment. The company is Able and they are about to blow your mind. http://ablebrewingequipment.com
5. The Ringside Steakhouse on Burnside - We commend thee, Ringside, for the Best Happy Hour in Portland, period. Go there! http://www.ringsidesteakhouse.com/home.html
6. Dragon Boats! Come spring and summer, Dragon Boats are a common sight on the Willamette. Human powered boats, unite! Want to get involved or find out when the next big race is? http://www.dragonsports.org/home.php
7. A Peak at Portland's Athletic and Outdoor Industry
8. Things to Do in Portland - A guide to enjoying Portland as a local, new-comer or a visitor. Check it out.
9. 1st Annual Amnesia Brewing Single Hop Fest- The first annual Amnesia Single Hop Fest takes place Saturday, June 4, 2011 at Amnesia Brewing (832 N Mississippi). A beloved part of the Boise-Eliot neighborhood, Amnesia makes kick-ass beer and has an excellent, large outdoor patio. Dog friendly, too.
On Saturday June 4th Amnesia Brewing will host a mini beer fest dedicated to one hop beers. These are beers made with just one variety of hop throughout the brewing process from bittering to finishing. There will be eight guest breweries each with a unique style of beer and each beer made with a unique hop variety. Amnesia will also be featuring two single hop seasonals of their own. Also, along with each beer poured will be a whole cone sample of the hop varietal used and a description detailing the particular hop, such as their crossbreeds and flavor profiles. The fest runs from noon until 8pm. Tasting tickets are $2, and two tickets gets you a full glass. Source

The featured breweries and hop varieties:
Amnesia Brewing- Saphir, Crystal
Burnside Brewing- Amarillo
Caldera Brewing- Willamette
Cascade Brewing- Cascade
Coalition Brewing- Northern Brewer
Double Mountain Brewing- Cluster
Migration Brewing- Centennial
Rogue Brewing- Sterling
Upright Brewing- Tettnanger

10. Stumptown Coffee now a "Wall Street run roaster"? And last but not least, the social media storm is all abuzz about whether or not Stumptown Coffee was sold to TSG Consumer Partners, the investment firm that owns Voss and Vitamin Water. Did Stumptown's founder, Duane Sorenson, really sell "his life's work to the highest bidder?" Only time will tell but for now, this is huge news in an aggressively independent Portland where Stumptown Coffee has been a huge local employer and known as one of the hippest locally owned companies in fair PDX. Read more at the Portland Business Journal
The Portland Photo of the Week
The Portland Photo of the Week winner this week is by Mark McClure. In this photo, Mark captures some of the indie essence of the Clinton area which is located in the Hosford-Abernethy neighborhood. Clinton is a wonderful little area, full of awesome indie shops of all kinds.
If you are a fan of the Clinton area, check out our "Clinton Walking Tour" http://community.portlandneighborhood.com/profiles/blogs/clinton-neighborhood-walk
Our Portland Photo of the Week winner gets a gift certificate to a local Portland business of our choosing. Mark will get a $20 gift certificate to locally owned and operated, Barista. Barista has two locations- in the Pearl District and the other in the Alberta Arts. Barista is different in that they offer a "tap room" approach to coffee- in addition to carrying Portland's finest like Coava and Stumptown, they also rotate coffees from some of the hottest roasters on both sides of the country.
Come and upload your Portland photos to the Photo Gallery for your chance to win each week. Check back to see if your photo is selected for a spotlight in the weekly Portland blog!
Featured Portland Events
Here are the featured Portland events this week focusing on events happening this weekend or those just around the corner! Thanks to everyone for adding all the great Portland events to the community events calendar. You can add your own Portland events directly to the events calendar here. Just click "Add an Event" and fill in the details.
May 19, 2011 at 7:30pm to June 4, 2011 at 8:45pm –Imago Theatre An original comedy by Carol Triffle May 19th thru June 4th. Thursday, Friday, & Saturday at 7:30 PM SPLAT continues in Carol Triffle's eccentric non-linear approach to comedy and theatre where…Organized by Imago Theatre | Type: theatre
June 4, 2011 from 12pm to 7pm – Breakside BreweryLocal beer nuts collaborate with Breakside Brewery to create unique brews, including Meyer lemon kölsch and a beet ale. Ten dollars gets you a sample tray of all their concoctions. Breakside Brewery,…Organized by | Type: beer!
May 24, 2011 to June 26, 2011 – Gerding Theater at the Armory Portland Center Stage will host the world premiere of One Night with Janis Joplin, the new musical event celebrating the life of one of rock 'n roll's greatest legends, beginning May 24, 2011. One Ni…Organized by Ross Seligman | Type: musical
May 27, 2011 at 10am to June 5, 2011 at 4pm – Central Venue: St. Davids of Wales Church City Repair's 11th Annual Village Building Convergence, May 27 to June 5, Invites You to Creatively Transform Portland's Public Spaces Build the Village. Be the Village. City Repair will host the e…
May 28, 2011 at 12pm to June 19, 2011 at 7pm –Portland Japanese Garden Art in the Garden: Summer 2011 Urban Green: Small Trees for Small Spaces May 28–June 19, Garden hours Garden Pavilion Included with Garden admission The third exhibition in the Living in Harmony w…Organized by Melissa Wilmot | Type: exhibition, art
June 3, 2011 all day – "Oregon Zoo" Only in its fifth year, Zoo Brew has already become one of the most popular beer festivals in town! More than 20 breweries will be ready to pour while guests enjoy music from the Main Stage! Che…Organized by Oregon Zoo | Type: zoo brew
June 3, 2011 from 4:30pm to 7pm – 110 4th st Hood River Hi Everyone! If you want something different to do, Friday, June 3rd is "First Friday" in Hood River. I will have a photography display at the new Hood River Hobbies Store in Hood River. 110 4th st…Organized by Donna Bender | Type: photography,display
June 4, 2011 from 12pm to 8pm – Amnesia On Saturday June 4th, Amnesia Brewing will host a mini beer fest dedicated to one hop beers. These are beers made with just one variety of hop throughout the brewing process from bittering to finish…Organized by Amnesia Brewing | Type: amnesia single hop fest
June 11, 2011 from 8am to 3pm – Oaks Amusement Park PLEASE JOIN US ON JUNE 11, 2011 at OAKS PARK!! This is the National Kidney Foundationa biggest fundraising event throughout the year. To register is free, but we urge each team to raise funding on…Organized by Shelly Jones | Type: fundraisingwalk
June 18, 2011 from 9am to 5pm – Sherwood Forest PLAY DIRTY FOR A GREAT CAUSE! Run, wade and slosh your way through the fastest-growing adventure race in the country. Enjoy Oregon's great outdoors in a unique way by scaling rope walls, swooshing…Organized by National MS Society, Oregon Chapter | Type: fundraiser, running
March 1, 2011 at 10am to June 12, 2011 at 5pm –Oregon Historical Society Ever wonder what it's like to live and work in the most remote corners of the world? At the Oregon History Museum's newest exhibit, you will get to travel the world without ever leaving the state! …Organized by Rachel Butler | Type: exhibit
Looking for something else? We have a ton of other local Portland events -- check 'em out and feel free to add your own!
A spring day in SW Portland on the bike path looking toward downtown
Homes for sale in Portland
Did you know there are nearly 100 unique Portland neighborhoods? Portland Oregon, the Rose City-- is full of wonderful neighborhoods, each with it's own unique personality and character. Come explore and experience the look and feel of each Portland neighborhood, with great photos that tell a story and information about the people, places, and businesses who create each living community. Learn more about these interesting Portland neighborhoods.
1906 SE REX ST Portland, OR 97202 - Sellwood/Moreland Neighborhood - $445,000
See the listing here: http://www.propertiesofportland.com/11314820
See the listing here: http://www.propertiesofportland.com/11082929
Sellwood Moreland Neighborhood Real Estate Report
by Ross Seligman

Sellwood feels much less "hipster" and "chic" than say, Mississippi Ave, Alberta Arts or the Pearl-- but a definite, at ease kind of 'anything goes, all are welcome' type of feeling is present on these streets. Like most Portland neighborhoods, Sellwood and Moreland neighborhoods feel very self-sustaining. Local grocery store New Seasons, many local coffee shops plus a few local coffee roasters make this community feel warm and a lot like its own small town. Walking the streets in Sellwood and Moreland neighborhoods invokes a "back in the good old days" feeling. This area is family friendly, walkable, and livable with a strong sense of community pride. To learn more about Sellwood Moreland neighborhood, click here to read the full neighborhood profile.
Are you keeping an eye on Sellwood Moreland or is it your neighborhood? Check out this link for a monthly updating real estate chart for this neighborhood.
In my monthly Portland real estate report, I always talk about how each individual neighborhood is a micro-market. If you are looking to buy or sell in a particular neighborhood, the most crucial information that you need to know is what is going on in that neighborhood. In this situation, the overall Portland market report is less important and the national real estate report is just about useless. This posting is a real estate report for the Sellwood Moreland neighborhood of all homes in all price ranges. Feel free to request particular neighborhoods in which you are interested in buying or selling and I am be happy to do a report, just contact me on this forum or at http://www.propertiesofportland.com.

If you are looking for homes in the Sellwood Moreland neighborhood, visit this link where you can search for homes by particular neighborhood: Click Here

The first thing you will notice about individual neighborhoods as compared to the overall Portland reports are that the numbers can be wildly different month to month. Basically, the bigger the pool of data you are working with, the smoother the stats become. As we focus on smaller areas, many different things can happen month to month.

On to the report:

Here is the overall chart of inventory, sold, and pending for the Sellwood Moreland neighborhood from 02/10 to 04/11:
In April 2011, there were 30 closed sales, 38 pending sales, and 97 homes on the market in the Sellwood Moreland Neighborhood.

One year change from April 2010 to April 2011:

Inventory (how many homes on the market for sale): Down 8.5%
Homes sold: Down 18.9%
Homes pending sale: Down 28.3%
Chart for average price per square footage:

In the past 15 months, the average price per square footage in the Sellwood Moreland neighborhood has been between $140 and $177/sq. ft. In April 2011, the average price per square foot in the Sellwood Moreland neighborhood was $140.
One year change from April 2010 to April 2011:

Change in Price Per Square Foot:
April 2010: 159
April 2011: 140
Percentage Change: Down 12%

Days on Market, Sold/List Price:
This chart is showing us two things. First, how many days on the market that a home is spending, on average, before being sold. In April 2011, the average time on market for a home in the Sellwood Moreland neighborhood was 71 days.

The second thing that this chart is showing you is what percentage of the listing price the owners actually are getting when the house is sold. This is a great indication of the pressure on prices. In April 2011, sellers in Sellwood Moreland received, on average, 96% of their original listing price.

Change from April 2010 to April 2011:

Time on Market: Up 20.3%
Sold/List price % difference: Up 1%

Average price for sale vs. average price of sold:

This chart shows us what the average listing was and what the average sale was. In April 2011, the average price of a house on the market in Sellwood Moreland was $369,000. The average sale was $325,000.

More stats over one year:

Average active price: Down 3.9%
Average sold price: Down 10.7%

Months of Inventory:

Months of inventory gives a time line of how long it would take for all of the current listings to sell. Anything above 4 months is considered a buyers market. This figure is a good indicator of supply and demand. April 2011 in the Sellwood Moreland neighborhood was a balanced market with 3.2 months of inventory.

By the way, this does NOT mean that it will take 3.2 months for your home to sell. That figure was, on average in April, 71 days. Inventory is a figure that means that, if not another home were to come on the market in Sellwood Moreland from this point forward, in 3.2 months there would not be another home to sell. They would all be sold.
Read the original report and comment.
One of these things is not like the other...a boat dock on the SW Willamette
That's It!
We hope you enjoy reading our weekly Portland blog. Want to see more or less of something? Let us know! Once again, thanks for being here and making this Portland website such an asset to the community! If you love this site as much as we do, tell your friends! Have a great weekend! PS -- Want to read back issues of this blog? Here ya go!
New to the site and want to add your own two cents to the Portland blog? Please do! But please remember to keep it real and community focused. Read our terms of use and don't spam the planet with self promoting material or weird stuff as it will just get deleted. We have a zero spammer policy to keep the site valuable and hassle free for our members. Thanks!
Connect with Portland
Check out our online community
---
Thanks for reading this Portland blog. Check out these other helpful pages about Portland:
Portland Neighborhood Boundary Map
Portland sites we love:
---