This Week in Portland June 11 - June 18 2011
Hey, Portland! Welcome to the weekend and to another edition of the Portland blog! Summer is almost here! It took nearly 8 months, but we finally broke 80 degrees and we as a city, just plain reveled in it. I recently read somewhere that "Portlander's are weather obsessed" and I just had to chuckle. Yes- yes, we are slightly obsessed but seriously, we see such little sun and fair weather that it makes perfect sense that the whole city freaks out when we do.
So now that summer is almost here, the city wakes up offering a bounty of awesome activities such as:
The Saturday (and Sunday) Market The Portland Saturday Market is a must-do Portland experience with tons of local vendors, great foods and live music.
The Portland Farmers Markets With almost three dozen farmers markets in and around Portland, you'll have no shortage of fresh produce, local meats and locally prepared foods.
Portland Movies in the Park - We've just posted the Summer 2011 "Movie in the Park" schedule which is an excellent and free program where different Portland parks host movies. This summer, there are 47 free movie events for you and yours to enjoy. Take some snacks, the family, camp out and enjoy!
You'll also notice that our Portland Events calendar will light up with brewers festivals, parades, neighborhood street fairs and tons of other Portland summer events. Keep an eye out for new additions and feel free to add your own events.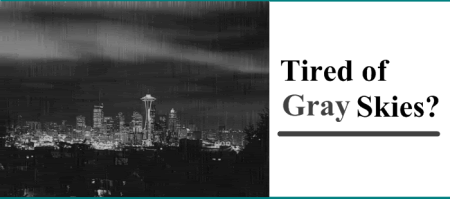 The beautiful St Johns Bridge standing at the boat dock. Learn about the St Johns neighborhood in N. Portland.
This Week's Top Ten in Portland
1. HUB- When HopWorks Urban Brewery (HUB) opened on N. Williams to major fan fare and we were there to welcome them! HUB officially opened doors on Sunday, June 5 to an instantly packed house. HUB is located in the Boise-Eliot neighborhood - head on over and check them out!
Hop on this bike and help to power the HUB on N. Williams. Sweet, huh? Wouldn't it be cooler if they logged your pedal-time on a punch card and gave you free beer for every hours worth of pedaling?
2. Stumptown Coffee Sells- It's official: Stumptown *did* indeed sell 90% of the company to a New York investment firm, the very same that owns Vitamin Water, Voss and other major brands. Not surprising, this news has caused a big stir in Portland and Seattle where Stumptown has been a huge indie staple -and large local employer- for over a decade. How will the company change? Will they become another watered down huge corporate chain like Starbucks or Peets? We will have to wait and see and hope for the best.
3. The Portland Rose Festival - There's a slew of events yet to come and you're invited!
June 11
Queen's Coronation Presented By Pacific Power
June 11
Regence Grand Floral Walk
June 11
Spirit Mountain Casino Grand Floral Parade
June 11
"From One Rose" Motion Picture Screening
June 11 - 12
Grand Floral Parade Float Viewing
June 11 - 12
Portland Rose Festival Dragon Boat Race
June 12
Conchords Chorale Concert "Let's Go To The Movies The Sequel"
June 17 - 19
Rose Cup Races
4. The Pacific Crest Trail - ...otherwise known as, the PCT. Alright, you fair-weathered hikers, the weather has taken a summery turn and its time to explore Oregon! Hike the simply amazing Oregon and Washington trails and you'll find yourself in the stunning Gorge. While there, stop over at Walking Man Brewery and refuel.
5. Fleur De Lawn - Fleur De Lawn is an alternative ground cover made by local Portland company, Pro Time Lawn Seed. "An herbaceous, flowering lawn alternative and a longtime favorite in the northwest. This mix makes it possible to enjoy a bit of the countryside in your own outdoor living space." http://www.protimelawnseed.com/products/fleur-de-lawn I just seeded the front yard with this mix and am excited to see (and share) the results.
6. Adam Hurst - Adam is one of the most talented musicians in Portland. Sometimes, you'll find Adam playing a live show on the street at the Alberta Arts Last Thursday celebration and if you find him there, you'll stop dead in your tracks and lose all track and care for time. Fall in love with his music like we did.
7. Rialto Poolroom - An awesome downtown Portland pool hall with regulation size pool tables and a full bar and restaurant. MercPerks has a deal that gets you $20 to Rialto for only $10. Why the heck not?
8. Google Offers - Using Portland, Oregon as a beta city, Google Offers is now competing in the Groupon and LivingSocial space offering steep discounts to cool participating Portland businesses who want your business. We just recently signed up and are excited to try these new deal opportunities. http://www.google.com/offers
9. Visit the Oregon Coast- There is no better time of year to head to the coast to eat, drink and explore. Check out our Oregon Coast Guide for what to see and where to go. Enjoy!

10. Movie Madness Video - Hands down the best and most comprehensive video store we have ever seen. Movie Madness is sheer insanity when it comes to depth and breadth of the movie options. No wonder Hollywood Video can't compete in Portland!
"At Movie Madness not only do we have the latest New Releases we probably have the most extensive library of older titles anywhere. We have the largest selection of Classic Films, Film Noir, Independent Films, Gay & Lesbian Films, Foreign Films, Art House Films, Television, Anime, and of course Psychotronic Films in the Northwest. We also have an ever growing selection Blue-Ray DVD'S that we are adding more to every day." http://www.moviemadnessvideo.com/
The Portland Photo of the Week
The Portland Photo of the Week winner this week is by Aquatic Squirrel for this photo entitled "Scene from top of trail in the Paint Hills Unit of John Day Fossil Beds National Monument". This is a stunning shot of a very beautiful place.
Our Portland Photo of the Week winner gets a gift certificate to a local Portland business of our choosing. Aquatic Squirrel will get a $20 gift certificate to locally owned and operated, Barista. Barista has two locations- in the Pearl District and the other in the Alberta Arts. Barista is different in that they offer a "tap room" approach to coffee- in addition to carrying Portland's finest like Coava and Stumptown, they also rotate coffees from some of the hottest roasters on both sides of the country.
Come and upload your Portland photos to the Photo Gallery for your chance to win each week. Check back to see if your photo is selected for a spotlight in the weekly Portland blog!
Featured Portland Events
Here are the featured Portland events this week focusing on events happening this weekend or those just around the corner! Thanks to everyone for adding all the great Portland events to the community events calendar. You can add your own Portland events directly to the events calendar here. Just click "Add an Event" and fill in the details.
May 28, 2011 at 12pm to June 19, 2011 at 7pm –Portland Japanese Garden Art in the Garden: Summer 2011 Urban Green: Small Trees for Small Spaces May 28–June 19, Garden hours Garden Pavilion Included with Garden admission The third exhibition in the Living in Harmony w…Organized by Melissa Wilmot | Type: exhibition, art
June 11, 2011 to June 12, 2011 – Burnside Brewing Co. 701 E Burnside Portland, OR 97214 Saturday 11-9,Sunday 11-6. A new kind of beer festival kicks off this June outside of one of Portland's newest breweries, Burnside Brewing. Fruit beers are the red-headed stepchild of craft beer, oft…Organized by | Type: beer, festival
June 11, 2011 from 8am to 3pm – Oaks Amusement Park PLEASE JOIN US ON JUNE 11, 2011 at OAKS PARK!! This is the National Kidney Foundationa biggest fundraising event throughout the year. To register is free, but we urge each team to raise funding on…Organized by Shelly Jones | Type: fundraisingwalk
June 11, 2011 at 10am to June 12, 2011 at 6pm –Portland Japanese Garden Each year for the past 39 years, the Sogetsu School of Ikebana has presented their annual exhibition at the Garden as a sanctioned event of the Portland Rose Festival. Visit the Garden to see these e…Organized by Portland Japanese Garden | Type:exhibition
June 12, 2011 from 9am to 12pm – Lucky Lab Race begins at 9am; packet pick up on Saturday June 11 Lace up those running shoes and get prepared to pound the pavement in support of DoveLewis! The beloved Run for the Love of Dove returns this ye…Organized by DoveLewis | Type: fundraiser
June 12, 2011 from 11am to 5pm – Westmoreland Park Casting Pond SE McLoughlin Blvd and Bybee Blvd Portland, OR 97202 Dairy Farmers of Oregon Milk Carton Boat Race at Westmoreland Park The Dairy Farmers of Oregon Milk Carton Boat Race is a Rose Festival tradition and offers a memorable day for participants and spect…Organized by | Type: milk, carton, race
June 12, 2011 from 12pm to 7pm – Mississippi Avenue Plan to spend a full day on Mississippi Avenue for Cirque du Cycling, a bicycle street fair like you've never seen before. This cool event is free to watch, free to participate (except for the race)…
June 24, 2011 to June 26, 2011 – Overlook Park Welcome to the North American Organic Brewers Festival, where we aim to save the planet, one beer at a time! The 7th annual event will take place June 24 - 26, 2011 in Overlook Park in Portland, Ore…Organized by | Type: beer, festival
March 1, 2011 at 10am to June 12, 2011 at 5pm –Oregon Historical Society Ever wonder what it's like to live and work in the most remote corners of the world? At the Oregon History Museum's newest exhibit, you will get to travel the world without ever leaving the state! …Organized by Rachel Butler | Type: exhibit
June 18, 2011 from 9am to 5pm – Sherwood Forest PLAY DIRTY FOR A GREAT CAUSE! Run, wade and slosh your way through the fastest-growing adventure race in the country. Enjoy Oregon's great outdoors in a unique way by scaling rope walls, swooshing…Organized by National MS Society, Oregon Chapter | Type: fundraiser, running
Looking for something else? We have a ton of other local Portland events -- check 'em out and feel free to add your own!
Lit up - Downtown Portland at night by Michael Wong
Moving to Portland: Where the Neighborhood is King
You might meet someone new, ask where they live and they will proudly tell you: "I live in the Piedmont neighborhood" or "I live right over by Center and South Tabor". You'll come to understand that neighborhood pride runs rampant here as folks tend to personally identify with the neighborhood they call home. There is a strong sense of Portland community regardless of which Portland neighborhood you settle in. Hence the reason we must call out the neighborhoods in the very beginning of your Portland journey. It takes most new folks quite a bit of time to discover the magical differences between (and even the existence of!) neighborhoods such as Alberta Arts, Belmont, Boise, Hawthorne, Clinton, and South Tabor for examples. Some of these neighborhoods are wholly self-sustaining urban villages where the locals wouldn't have to wander out as they don't need to. Let's do a quick tour of the most popular Portland neighborhoods to get you acquainted:
Some of our Most Popular Portland Neighborhoods are:
The Pearl District, Irvington, Piedmont, Boise, Alberta Arts, Sellwood, Hawthorne, Nob Hill and Belmont.
But, given our nearly 100 urban Portland neighborhoods, everyone has a different favorite so please do take some time and read about our Portland Neighborhoods (neighborhood profiles, videos and more!) If you're moving to Portland and want to meet people or ask questions about how to get started, join our very popular Portland blog; a real Portland community chock full of chits, chats and Portland events! We hope this page has been a helpful moving to Portland guide, but join our Portland community forum and ask any questions you have about Portland--we are happy to help!
Learn more about Moving to Portland.
Homes for sale in Portland
4805 NE 35TH AVE Portland, OR 97211 - Wilshire neighborhood - $319,900
See the listing here: http://www.propertiesofportland.com/11339051
5103 SE 49TH AVE Portland, OR 97206 - Woodstock neighborhood - $259,900
See the listing here: http://www.propertiesofportland.com/11435443
Brooklyn Neighborhood Real Estate Report
by Ross Seligman

Brooklyn is in a great location as it is in close proximity to some of Portland's most hip and popular neighborhoods such as Sellwood, Hawthorne and Clinton. Residents have plenty of coffee, pub and dining options just a stones throw away in most cases across several adjoining neighborhoods. To learn more about the Brooklyn neighborhood, click here to read the neighborhood profile.
Are you keeping an eye on Brooklyn or is it your neighborhood? Check out this link for a monthly updating real estate chart for this neighborhood.
In my monthly Portland real estate report, I always talk about how each individual neighborhood is a micro-market. If you are looking to buy or sell in a particular neighborhood, the most crucial information that you need to know is what is going on in that neighborhood. In this situation, the overall Portland market report is less important and the national real estate report is just about useless. This posting is a real estate report for the Brooklyn neighborhood of all homes in all price ranges. Feel free to request particular neighborhoods in which you are interested in buying or selling and I am be happy to do a report, just contact me on this forum or at http://www.propertiesofportland.com.

If you are looking for homes in the Brooklyn neighborhood, visit this link where you can search for homes by particular neighborhood: Click Here

The first thing you will notice about individual neighborhoods as compared to the overall Portland reports are that the numbers can be wildly different month to month. Basically, the bigger the pool of data you are working with, the smoother the stats become. As we focus on smaller areas, many different things can happen month to month.

On to the report:

Here is the overall chart of inventory, sold, and pending for the Brooklyn neighborhood from 02/10 to 04/11:
In April 2011, there were 30 closed sales, 38 pending sales, and 97 homes on the market in the Brooklyn Neighborhood.

One year change from April 2010 to April 2011:

Inventory (how many homes on the market for sale): Down 8.5%
Homes sold: Down 18.9%
Homes pending sale: Down 28.3%
Chart for average price per square footage:

In the past 15 months, the average price per square footage in the Brooklyn neighborhood has been between $140 and $177/sq. ft. In April 2011, the average price per square foot in the Brooklyn neighborhood was $140.
One year change from April 2010 to April 2011:

Change in Price Per Square Foot:
April 2010: 159
April 2011: 140
Percentage Change: Down 12%

Days on Market, Sold/List Price:
This chart is showing us two things. First, how many days on the market that a home is spending, on average, before being sold. In April 2011, the average time on market for a home in the Brooklyn neighborhood was 71 days.

The second thing that this chart is showing you is what percentage of the listing price the owners actually are getting when the house is sold. This is a great indication of the pressure on prices. In April 2011, sellers in Brooklyn received, on average, 96% of their original listing price.

More stats for you:

Change from April 2010 to April 2011:

Time on Market: Up 20.3%
Sold/List price % difference: Up 1%

Average price for sale vs. average price of sold:

This chart shows us what the average listing was and what the average sale was. In April 2011, the average price of a house on the market in Brooklyn was $369,000. The average sale was $325,000.

More stats over one year:

Average active price: Down 3.9%
Average sold price: Down 10.7%

Months of Inventory:

Months of inventory gives a time line of how long it would take for all of the current listings to sell. Anything above 4 months is considered a buyers market. This figure is a good indicator of supply and demand. April 2011 in the Brooklyn neighborhood was a balanced market with 3.2 months of inventory.

By the way, this does NOT mean that it will take 3.2 months for your home to sell. That figure was, on average in April, 71 days. Inventory is a figure that means that, if not another home were to come on the market in Brooklyn from this point forward, in 3.2 months there would not be another home to sell. They would all be sold.

Visit my website where you can contact me and search all Portland Metro Area listings from the RMLS: http://www.propertiesofportland.com
Read the original report and comment.
Mallards doing Mallard business by Michael Barton
That's It!
We hope you enjoy reading our weekly Portland blog. Want to see more or less of something? Let us know! Once again, thanks for being here and making this Portland website such an asset to the community! If you love this site as much as we do, tell your friends!
New to the site and want to add your own two cents to the social network? Please do! But please remember to keep it real and community focused. Read our terms of use and don't spam the planet with self promoting material or weird stuff as it will just get deleted. We have a zero spammer policy to keep the site valuable and hassle free for our members. Thanks!
Connect with Portland
Check out our online community
---
Thanks for reading this Portland blog. Check out these other helpful pages about Portland:
Portland Neighborhood Boundary Map
Portland sites we love:
---