This Week in Portland June 18 - June 25 2011
The weekend is here at last and with it comes the latest edition of the Portland blog! The official start of summer is on *drumroll* Tuesday, June 21st. The first day of summer is often referred to as the Summer Solstice and is the longest day of the year with the most hours of light on one day.
If you're the outdoorsy sort, which we bet you probably are, you might enjoy the Summer Solstice Celebration hike at Tryon Creek Park. If you have other plans for the Solstice, we urge you to check out the Friends of Tryon list of free community events - many of which are educational hiking tours through the beautiful forest teaching common folks like us about owls, bats and various feathered friends that inhabit our Portland parks and forests.
Last weekend I took a friend and newcomer to PDX on a hike to Forest Park and her mind was just blown by how stunning the area is. We hiked the Lower to Upper Macleay trail and reveled in how the lush green trail, just minutes away from downtown Portland, could make you feel so transported- so far away from city life when in fact, you're smack dab in the city. Forest Park is the largest urban park in the United States and is one of the most beautiful places I've ever seen.
Down the road from Forest Park is another one of my favorites, The Portland Audubon Society. I heartily recommend a visit- at least one a season- to this wonderful place. The Audubon Society also offers a slew of educational classes and volunteer opportunities.
Forest Park - Our enchanted back yard - by Michael Barton
Another thing on my mind this summer is food. Growing food, that is. We are lucky enough to have a small vegetable garden in our N Portland home and in that garden we grow a wide variety of yummy, healthy foods and herbs such as kale, many kinds of lettuce, carrots, onions, tomatoes and zucchini. For herbs, I have nearly every kind of basil known to man, mint, thyme and rosemary. We also grow three different kinds of hops which we will harvest and use for our brew in the late summer.
If you're into gardening, Portland is a great place to do it. If you don't have land, many of these veggies and herbs will grow well in containers. And, if you have no land at all and no place for containers but still want to garden, know that we have many Community Gardens here in Portland where you can join and grow your slice of vegetable heaven.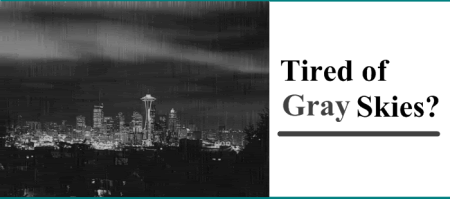 Canoeing Smith & Bybee Wetlands by Michael Barton
This Week's Top Ten in Portland
1. Portlandia - We are stoked to share that Portlandia has been renewed for a second season starting in January 2012. Whoop!
2. The LaurelThirst Public House - Part of the Kerns neighborhood for what seems like ever, the LaurelThirst steals their name, and glibly we might add, from the Laurelhurst park and schools in the nearby Laurelhurst neighborhood. The pub offers awesome live music to a standing room crowd every night. Some of the best local blue grass talent in Portland plays here and there is never a door charge. Go. You'll love it.
3. Ping - Did you know that in 2010, GQ magazine named Ping as #4 of the top ten best new restaurants in the country? It really is that damn good. http://www.pingpdx.com/
4. Pyro Pizza - The BEST -- we repeat-- the best pizza in Portland. http://www.pyropizzacart.com/
5. The Visiting Portland Guide - The true A-Z of Portland for the visitor or those new to Portland. From Portland attractions, to parks, to transportation and more - we've covered it all. Read the guide.
6. Bicycle Boulevards - Learn about the history of the many bicycle boulevards in Portland.
7. Giving -- Concordia University and McMenamins team up with a cool charity event for you and the kids. Enjoy a Free Family Movie night at The Kennedy School. The show starts at 6pm and the feature is The Sandlot. Donations encouraged to benefit the local neighborhood Concordia University & Community Athletic Complex. Location details.
Learn about McMenamins...famous for their local bars, coffee roastery, winery, brewery, movie theater and live music locations. http://www.portlandneighborhood.com/mcmenamins-portland.html
8. Enjoni Ethiopian - Absolutely the best Ethiopian food in Portland. Fresh, organic, incredible tasting food served by wonderful humans who do great deeds for the community they live and work in. We've taken people to Enjoni who swear they hate Ethiopian food and they leave 100% converted. What's not to love about healthy, great tasting food? http://www.enjonicafe.com/
9. Henry Hagg Lake & The Million Dollar Fish - You read that right. There is a fish in Hagg Lake that is worth $1 million bucks to the wily angler who angles it into his/her net and the heat is ON to catch it with less than one month remaining in the contest. Read more and join the fray!
10. Portland Film Makers - Portland- you know, it's where you wait allllll day for happy hour to start and then you go crawl inside a dark bar and commiserate. Ha!
The Portland Photo of the Week
The Portland Photo of the Week winner this week is by Karma Pakshi. This photo just screams Oregon!
Our Portland Photo of the Week winner gets a gift certificate to a local Portland business of our choosing. Karma will get a $20 gift certificate to local business, New Seasons Market. New Seasons is a major local Portland employer and an all around excellent source of local Oregon and Washington goods.
About New Seasons:
"We're proud to say that we buy local so you can buy local, keeping more of the money we spend as a community, right here at home where it belongs. We buy from farmers, ranchers, creamery co-ops, fishers and crabbers who are real Oregonians and Washingtonians, local artisan cheese makers, Willamette Valley vintners, Central Oregon brewers, Portland coffee roasters, neighborhood artists who handcraft soaps, candles, pottery and greeting cards. Then we add familiar products to our shelves like Bumblebee Tuna and Best Foods mayo. The result is New Seasons Market. Easy and fun to shop. Locally owned and operated." http://www.newseasonsmarket.com
Come and upload your Portland photos to the Photo Gallery for your chance to win each week. Check back to see if your photo is selected for a spotlight in the weekly Portland blog!
Featured Portland Events
Here are the featured Portland events this week focusing on events happening this weekend or those just around the corner! Thanks to everyone for adding all the great Portland events to the community events calendar. You can add your own Portland events directly to the events calendar here. Just click "Add an Event" and fill in the details.
June 22, 2011 from 6:15pm to 8:30pm – Alberta Co-op Grocery The Alberta Coop's Community Engagement Committee invites all interested community members and garden enthusiasts to our second annual biking tour of community gardens in NE Portland. It's a great op…Organized by Alberta Co-op Community Engagement Committee | Type: bike, tour
June 25, 2011 from 11am to 9pm – Oaks Park The 83rd annual Scandinavian Midsummer Festival starts at 11 a.m. June 25 at Oaks Park and *everyone* is invited! Admission is $6 for ages 13 and older, $3 for ages 6-12, free to ages 5 and younger…Organized by | Type: outdoor, festival
June 18, 2011 from 12pm to 6pm – Historic Kenton Firehouse Come watch as folks -some artists, some not - create works of art before your very eyes. $5 gets you in, for viewing, adding your energy, listening to good music, schmoozing with friends and stranger…Organized by Buff Medb Neretin, ED, Arts on the Peninsula | Type: public, art, event, fundraiser
June 24, 2011 to June 26, 2011 – Overlook Park Welcome to the North American Organic Brewers Festival, where we aim to save the planet, one beer at a time! The 7th annual event will take place June 24 - 26, 2011 in Overlook Park in Portland, Ore…Organized by | Type: beer, festival
June 18, 2011 from 9am to 5pm – Sherwood Forest PLAY DIRTY FOR A GREAT CAUSE! Run, wade and slosh your way through the fastest-growing adventure race in the country. Enjoy Oregon's great outdoors in a unique way by scaling rope walls, swooshing…Organized by National MS Society, Oregon Chapter | Type: fundraiser, running
June 21, 2011 from 7pm to 9pm – Tryon Creek Park Learn about the longest day of the year in a fun and active way! This family oriented evening will include craft activities for families followed by a walk in the woods as the sun sets on this spec…Organized by | Type: free, hike
June 11, 2011 at 10am to September 11, 2011 at 5pm – Portland Art Museum The Allure of the Automobile will bring 16 of the world's most luxurious, rare, and brilliantly conceived automobiles to the galleries of the Museum. From the avant-garde 1937 Hispano-Suiza owned by…Organized by Portland Art Museum | Type: art, exhibition
May 21, 2011 to October 27, 2011 – Rowena Oregon Upcoming Bike Events- June 2-5th Mt Hood Cycling Classic. June 4-5 Tour De Hood River. June 11th Gorge Ride. June 26th Cascade to Crown Bicycle Ride. Can't make these dates? You can ride anytime! Mak…Organized by Donna Bender | Type: biking, historic,columbia, river, gorge
June 15, 2011 at 10am to September 11, 2011 at 5pm – Portland Art Museum Come explore the artwork by seven exceptional Northwest artists at the second Contemporary Northwest Art Awards. The exhibition explores the work of Chris Antemann, John Buck, John Grade, Jerry Ivers…Organized by Portland Art Museum | Type: art, exhibition
September 15, 2010 at 6pm to June 29, 2011 at 7pm –Ground Kontrol" Last Wednesday" of every month...Ground Kontrol trades a cover charge for a night of FREE video games and pinball tables! Woot! 21+, $5 cover for FREE GAMES ALL NITE! Doors open at 5pm, DJs start…Organized by | Type: video, arcade, downtown, fun
Don't forget, Free Movies in the Park starts on June 26 and the full 2011 Movie in the Park Summer Schedule is
here
. Also, 4th of July is right around the corner and we have already begun to compile the full list of how best to celebrate the 4th of July in Portland.
Looking for something else? We have a ton of other local Portland events on the calendar. Please feel free to add your own as well.
South Waterfront Portland - by Karma Pakshi
Moving to Portland: What is Portland Really Like?
So many people consider moving to Portland Oregon, and with good reason. You've researched the area and found that you love the close proximity to the ocean, Mt Hood, St Helens, the seemingly endless acres of forest for hiking, camping and fishing. Or perhaps you've fallen in love with us after discovering that we are as green as they come; setting the national bar for bicycle commuting in lieu of cars, innovators of revolutionary recycling programs, demanding sustainability and organic meats and produce. Or, you've longed to move to Portland to join the masses known for being fiercely independent, home of the nation's largest open air market, jokingly dubbed Beervana for our seemingly never-ending stream of local Oregon breweries and also one of the best places in the United States to get a cup of coffee.
We count farmers markets like other cities count Taco Bell, Denny's or Safeway. We've got a plethora of independent performance theaters and even movie houses that serve beer and homemade pizza. We'll not sleep until Wal-Mart has been foiled in their bid to open shop near a lovely river neighborhood. We say we shop local and we mean it. In fact, you'll find that our Portland neighborhoods are chock full with the pioneering, innovative strength of independent artists and businesses, thriving and supporting one another.
You'll be happy to know that moving to Portland Oregon means an easy commute. We boast a mass transit system that larger cities could only hope for, a small town feel in a big, but not too big city, restaurants that find fame on the review pages of New York and Los Angeles esteemed publications and more. What's not to love? here to help prepare you either for your move to Portland or to help you settle into your new home. We want to prepare you as much as humanly possible for a move to our lovely city. Want to start a community garden? You'll be at home here. Do you love dogs, beer, wine, art and outdoorsy stuff in general? Take your coat off and stay awhile: I think you're at home already!
What is Portland really like? Read more here and learn all about the hipsters, the green movement, the beer, the rain, the coffee and more.
Some of our Most Popular Portland Neighborhoods are:
The Pearl District, Irvington, Piedmont, Boise, Alberta Arts, Sellwood, Hawthorne, Nob Hill and Belmont.
But, given our nearly 100 urban Portland neighborhoods, everyone has a different favorite so please do take some time and read about our Portland Neighborhoods (neighborhood profiles, videos and more!) If you're moving to Portland and want to meet people or ask questions about how to get started, join our very popular Portland blog; a real Portland community chock full of chits, chats and Portland events! We hope this page has been a helpful moving to Portland guide, but join our Portland community forum and ask any questions you have about Portland--we are happy to help!
Learn more about Moving to Portland and find Apartments in Portland
June 2011 Portland Oregon Real Estate Report: What's Happening?
by Ross Seligman

They are a comparison of May 2010 - May 2011 for all of Multnomah County and are taken directly from the RMLS. What follows is my own analysis of these statistics. For our purposes, I thought it best to analyze Multnomah County as a whole. Each neighborhood, however, is a little micro-universe and has its own market. Changing the parameters of the zip codes, price variables, or time periods can lead to very different results. This analysis is of all homes sold in all price ranges in Multnomah County. If you have any questions about specific zip codes, or any questions about the market in general, please reply to this forum with those questions or feel free to contact me at: http://www.propertiesofportland.com.

Since Portland is a neighborhood city, you can now search by "Irvington, Alberta, etc.". You can check it out by clicking here. To see and/or bookmark a monthly automatic updating chart, click here.
On to the report:
Here is a chart of all homes for sale, pending for sale, and sold in Portland, Oregon for the last 15 months:
In May 2011, inventory has remained flat with 3139 homes on the market. In May 2011, 566 homes sold and 751 are pending for sale.

Yearly change from May 10 to May 11:

For Sale: 3747 in May 10, 3139 in May 11. Inventory is Down 16.2%

Sold homes: 746 sold in May 10, 566 sold in May 11. Sales are Down 24.1%.

Pending sales: 466 pending for sale in May 10, 751 pending for sale in May 11. Pending sales are Up 61.2%.
Chart for average price per square footage:

In the past 15 months, the average price per square foot in Portland, Oregon has been between $128 and $148. In May 2011, the average price per square foot in Portland was $133.

Yearly change from May 10 to May 11:

Average price per square foot in May 10 was $145. In May 11 it is $133. This figure has dropped 8.4%.

Days on market and sold/list price %:

This chart is showing us two things. First, how many days on the market that a home is spending, on average, before being sold. In all of Multnomah County, in all price ranges, a home is taking, on average, 68 days to sell.

The other thing that this chart shows is what percentage of listing price the home, on average, is selling at. This is a great indicator of pressure on prices. In May 2011, sellers were getting, on average, 93% of their original asking price.

Yearly change from May 10 to May 11:

Average time it takes to sell a home in May 10 was 56 days. In May 11, it is 68 days. A increase of time on market of 21.4%.

The percentage of original listing price that was paid was 95% in May 10 and is 93% in May 11.

Average price for sale vs. average price of sold:

The largest segment of home sales have been in the price range under $400,000. You can see this reflected in the average price of a home that has sold. In May 2011, this figure was $271,000.

Yearly change from

May

10 to

May

11:




The average price of a home listed in May 10 was $364,000. In May 11, $351,000. This figure has decreased by 3.6%.

The average price of a home sold in May 10 was $283,000. In May 11 it was $271,000 This figure has increased 4.2%.
Months of inventory gives a timeline of how long it would take for all of the current listings to sell. Anything above 4 months is considered a buyers market. In May 2011, this figure was 5.5 months based on closed sales. Portland is currently, on average, a buyer's market.

This does NOT mean that it will take, on average, 5.5 months for your home to sell. That number was 68 days. It means that, if not a single listing were to come on the market in Portland from this moment, it would take 5.5 months for all available homes to sell before there would be none left.

Yearly change from

May

2010 to

May

2011:

The months of inventory in May 10 was 5 months. In May 11, it is 5.5 months. This figure has increased by 10.4%.

As I have said before, none of this information matters if you have a particular neighborhood in mind since Portland neighborhoods are their own micro-markets. If you have one in mind to buy or are selling your home, please request a report for that neighborhood and I am happy to post it on this blog or send it to you.

Hey everyone, I want to know what you think of these reports. Too many stats? Just right? Something missing? Let me know so I can make these more useful for you. What are your thoughts about real estate right now? What do you think of the information in this report? Post to this blog so we can discuss.
Read the original report and comment.
Take the train wherever you desire...The Portland "Max" Light Rail
Homes for sale in Portland
5916 N MOORE AVE Portland, OR 97217 - Humboldt Neighborhood - $335,000
To view listing, click here.
3822 NE 36TH AVE Portland, OR 97212 - Wilshire Neighborhood - $518,000
To view the listing, click here.
That's It!
We hope you enjoy reading our weekly Portland blog. Want to see more or less of something? Let us know! Once again, thanks for being here and making this Portland website such an asset to the community! If you love this site as much as we do, tell your friends!
New to the site and want to add your own two cents to the social network? Please do! But please remember to keep it real and community focused. Read our terms of use and don't spam the planet with self promoting material or weird stuff as it will just get deleted. We have a zero spammer policy to keep the site valuable and hassle free for our members. Thanks!
Connect with Portland
Check out our online community
---
Thanks for reading this Portland blog. Check out these other helpful pages about Portland:
Portland Neighborhood Boundary Map
Portland sites we love:
---